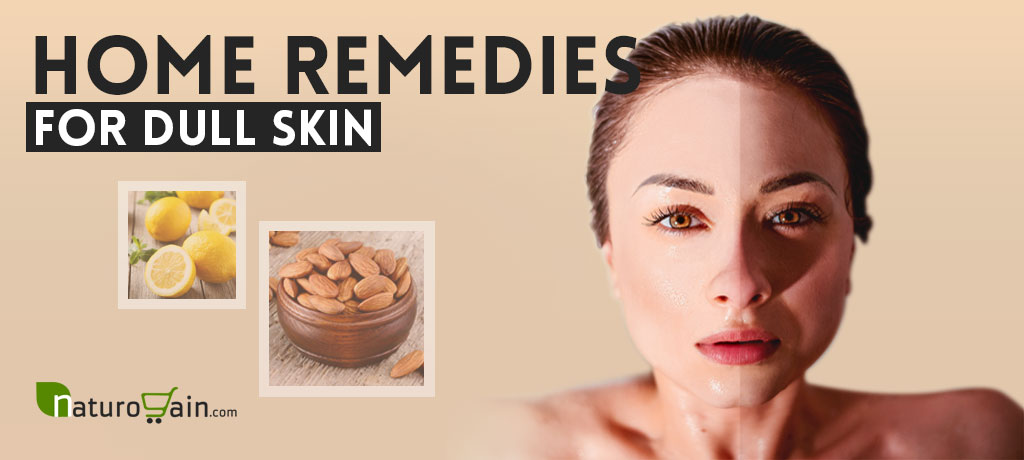 A fair skin is not a true measure of one's beauty but still a fair and glowing skin is every woman's dream.The most important thing is to retain the original complexion of your skin. Due to stringent external conditions such as lifestyle changes, chemical exposure, hectic schedule, high degree of pollution, scorching sunlight, etc. makes our skin look dull and lack luster.
Pampering your skin with home remedies for dull skin would be a brilliant idea to rescue you from your skin problems. Home remedies are far more superior to the artificial ones as they are totally natural, cost effective, easy to apply and harmless to our skin. Permanent glowing and bright skin would be obtained weeks after their application.
For more on skin care, check out:
Home Remedies for Dull Skin
Fruit Facial for Healthy and Glowing Skin
Home Remedies for Dull Skin
Honey – Home Remedy to Provide Glowing and Bright Skin
Honey contains antiseptic, anti-inflammatory, antioxidant and skin tightening properties. Sometimes presence of facial hair also makes our skin look dull. 1 teaspoon of honey mixed with 1 teaspoon of lime juice helps us get rid of our facial hair. Apply this natural toner with the help of a cotton ball over your neck and face. Let it dry for 10 minutes and wash it off afterwards with normal water. Honey oatmeal scrub also acts as a great exfoliating agent for our skin. This scrub is prepared by taking 2 tablespoons of honey, egg white of one egg and 3 tablespoons of oatmeal in a bowl. Beat these contents and form a thick scrub. Apply with gentle strokes over your face and scrub for 10 minutes. These home remedies for dull skin must be tried twice a week to get optimum results.
Lemon – Home Remedy to Remove Blemishes and Dark Spots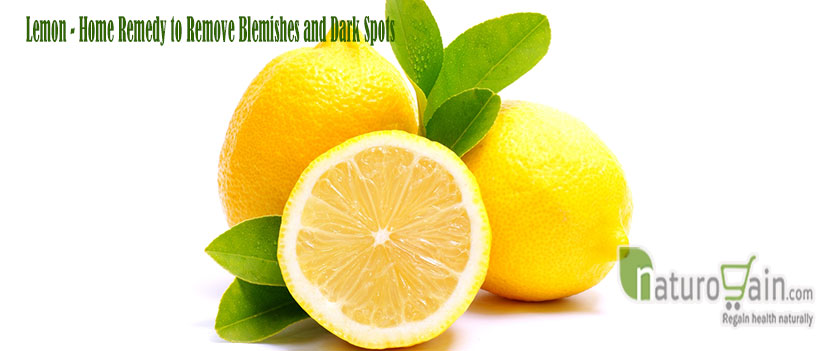 Lemon is an excellent bleaching agent that will make our skin look fair and glowing. It has high amount of citric acid and vitamin-C that are useful antioxidants. It acts as a fine cleansing and reduces the signs of aging. One can apply lime juice on face for 10 minutes and rinse off later on. It is counted as one of the best home remedies for dull skin. Also the peels of used lemon can be rubbed over face and neck to lighten the skin tone. Repeating this thrice a week will eliminate blemishes and dark spots from our skin and will make it look radiating.
Dark Chocolate – Home Remedy to Treat Dull Skin
Purchase a sugarless dark chocolate containing more than 70% of cocoa content to make a chocolate mask. Melt this dark chocolate slab and take 1 tablespoon of it in a bowl. Add two teaspoons of milk and 1 teaspoon of oatmeal powder to it. Mix the contents well and apply this pack over you face. Gently massage in circular motions and let it dry completely. Wash with cool water and get a supple glowing skin. Apply this mask once in a week. One can also eat a dark chocolate once in a while in a limited amount as its anti oxidants treat dull skin effectively.
Almonds – Home Remedy to get Supple and Glowing Skin
Almond is a natural moisturizer and nourishing agent that finds a permanent place as home remedies for dull skin. One can also prepare almond butter by soaking 8 to 10 almonds in milk overnight. Peel off their skins and grind them to form a smooth almond paste. Add few drops of raw milk and apply over face and neck. Allow it to dry for 20 minutes and wash it off with cold water. Do this every morning on a regular basis. One must develop a habit of eating these almonds to glorify their dull skin.
Apricots – Natural Remedy to Improve Skin Tone
Apricot is packed with lots of vitamin-A and scrubbing our face with apricot scrub clears all the pores of our skin. That is why it is one of the prominent home remedies for dull skin. Vitamin-A brightens our skin tone and will make it soft. Soak 2 or 3 apricots in water for a night and make a fine paste next morning. Add some drops of castor or olive oil to form a face pack. Apply this pack over your face and wash after 20 minutes.
Aloe vera – Natural Remedy to Improve Skin Health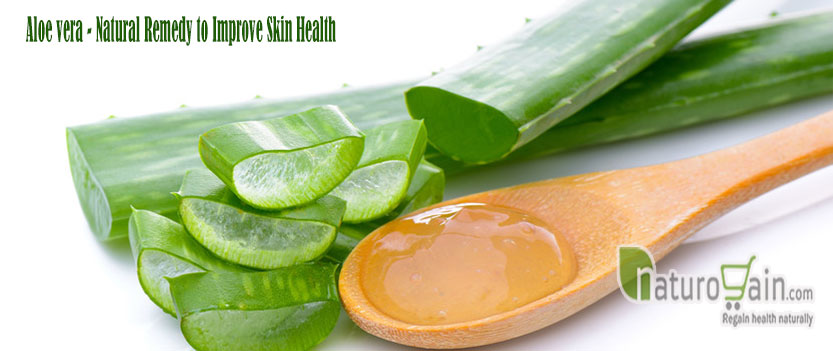 Aloe vera consists of anti-inflammatory, anti-bacterial, anti-aging, anti-oxidant and anti-septic properties in it. No wonder it finds its place in the home remedies for dull skin. Take a tablespoon of aloe vera gel and 2 teaspoons of honey and mix them well to form a mask. Apply this jelly mask over your face, neck and hands and leave for half an hour. Wash it off later on with normal water to get lightened skin. This can be done every night to get multiple benefits.
Strawberries – Natural Remedy to Remove Wrinkles and Blemishes
Strawberries contain vitamin-C and fiber that enhances our skin complexion and brings out its original sheen. It also helps in reducing wrinkles, blemishes and dark marks. Hence, it is one of the very stupendous multipurpose home remedies for dull skin. Mash 2 strawberries to a thick paste and add few drops of honey and rosewater to it. Apply this face pack over your face and keep it for 15 minutes. Wash with normal water and repeat it twice a week to get a light-toned and tightened skin.
Home Remedies to Get Rid of Dull Skin
Walnuts
Papaya Pulp
Lemon Juice
Walnut has fatty acids that moisturize our skin and omega-3 acids retain its elasticity. High amount of iron and zinc in walnuts help in collagen formation and exfoliation of our skin. Eating walnuts regularly also does wonders to our skin tone. Make a thick paste by grinding 1 tablespoon finely chopped walnuts, 1 tablespoon papaya pulp and 3 teaspoons of lemon juice together. Apply this using upward strokes and scrub gently over your face for 10 minutes. Repeat this once a week to get a fair skin.
Those were some home remedies for dull skin that will help you bring back that lost charm and attractiveness to your dull skin. And the best part is, you need not go anywhere else or purchase something extra as these home remedies for dull skin are right there kept on your kitchen shelf.
You may like reading:
Nourishing Food for Glowing Skin
Home Remedies for Making Skin Glowing
You May Like…