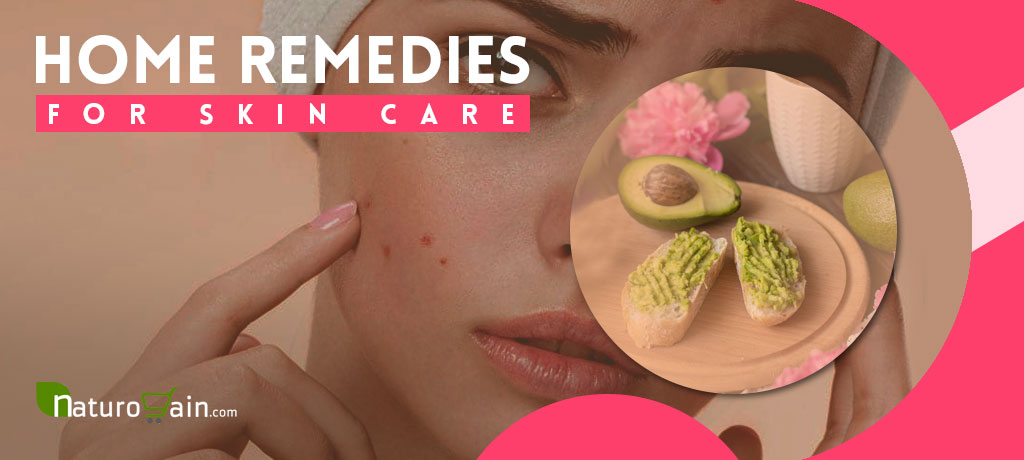 Natural beauty is appreciated everywhere. Using pancake and make-up to cover up the face on a daily basis blocks your pores and causes damage to our skin. One must follow a daily skin care regime on a routinely basis to cleanse and exfoliate skin, so that no dirt remains clogged up in pores and our skin remains healthy and glows naturally. Now we are bringing to you some extremely effective and useful home remedies for skin care that one must follow to get a flawless skin.
You may like reading:
Kitchen Ingredients for Natural Skin Care
Home Remedies for Sensitive Skin
Home Remedies for Skin Care
Home Remedies to Improve Skin Health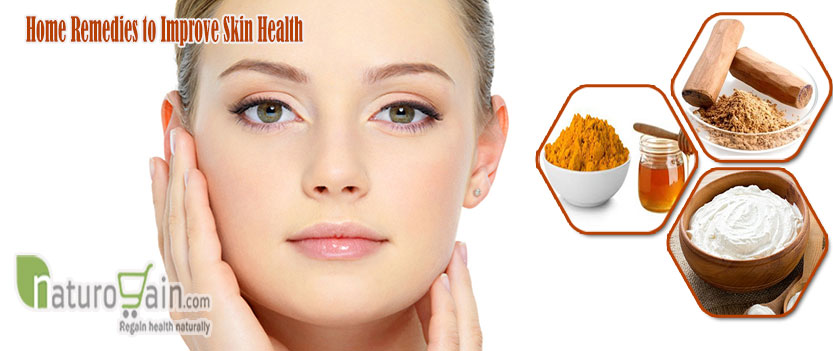 Sandalwood
Milk Cream
Turmeric and Honey
Sandalwood or Chandan has a mesmerizing fragrance that soothes our mind. Sandalwood powder cures many skin related problems and it should find a permanent place on everyone's weekly skin care shelf. By mixing sandalwood powder, smooth almond paste and raw milk, one can get a natural glow on their skin. Another face pack is made from adding chandan to rose oil, milk cream, turmeric and honey. This pack is especially beneficial for dry skin and makes it soft. Make a face scrub of thick consistency by mixing 2 teaspoons of chandan powder, 1 tablespoon rice flour, 1 tablespoon gram flour and milk. Scrub your face gently and rinse it with normal water. Apply this scrub once in a week to remove all the dirt, dead skin cells and oil from your face. The results of home remedies for skin care made from sandalwood are highly commendable.
Home Remedies to Treat Skin Problems
Orange is an abundant source of folic acid and vitamin-C and a useful herbal supplement for our home remedies for skin care. Use one tablespoon of yogurt and squeeze juice out of half orange to it. Mix them together to form a paste. Apply evenly on face and neck and let it rest till it dries. It cuts the oily grease out of our face and radiates our skin. Take fresh orange juice out of an orange and add 12 teaspoons of flour to get thin dough. Apply liberally on your face and keep it for 20 minutes. Wash it and pat it dry. It gives instant glow to our skin. Take two tablespoons of orange juice, one tablespoon of lime juice and 1 teaspoon of honey and mix all the ingredients. Apply gently on face and wash after letting it dry. This pack helps in clearing scars and blemishes.
Rosewater – Home Remedy for Skin Care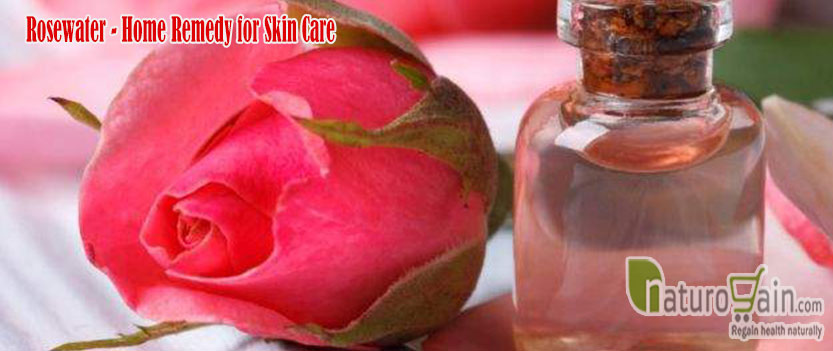 rose apart from being a gorgeous flower and a symbol of love, also has many extraordinary beneficial properties. Rosewater made out of roses has an outstanding skin toning abilities that lightens up the darkened skin area, and hence could be used as amazing home remedies for skin care. It has anti-bacterial properties and helps in maintaining skin's pH balance. It also prevents acne and regenerates the skin tissues. It keeps wrinkles and lines at bay and provides adequate nourishment to our skin. If you have dark circles or puffiness under your eye, using rosewater is best suitable for you. When we soak cotton ball in rosewater and put it as a cover on our eyes there is calm, cooling and relaxing effect.
Rosewater when mixed with finely grinded beetroot and applying it on lips helps darkened lips get pink. Sun burn and tan can be removed by making herbal spray. It is done by mixing rosewater and 15 to 20 crushed basil (tulsi) leaves. Adding rosewater to our moisturizer makes our skin become soft and supple. Mix equal proportion of rose water into lime juice and apply it to face with the help of cotton. This helps reducing scars and blemishes and cleanses our skin. There are multiple useful traits of using rosewater that makes it a must have in our home remedies for skin care.
Home Remedies to Remove Wrinkles and Dark Spots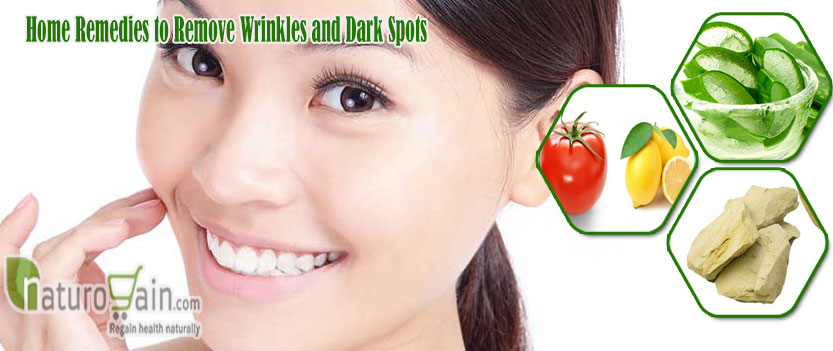 Aloe Vera
(multani mitti)
Lemon and Tomato Juice
Aloe vera has excellent skin and hair care properties and therefore could be astonishing home remedies for skin care. The aloe vera gel obtained out of aloe vera leaves helps get us rid of skin pigmentation, rashes, sun tanning, blemishes, early age wrinkles, dark spots, discoloration and pimple scars. Now, here are some face packs and masks made out of aloe vera for daily home remedies for skin care. Add aloe vera gel into green mud (multani mitti) and raw milk and mix them all to form a fine paste. Apply this pack on face and neck. Leave for 20 minutes and rinse it off with water. The amazing benefits of this pack include skin fairness and moisturizing of skin. Combine 1 tablespoon of aloe vera gel, 1 tablespoon of lemon juice and 2 tablespoons of tomato juice and apply to your face for 30 minutes.
Natural Remedies to Remove Acne Scars
Orange Peel
Lemon Juice
Aloe Vera Gel
This face pack is extremely helpful in removing dark spots and acne scars. Cut fine pieces of cucumber, grind it to form a paste and add 1 tablespoon aloe vera gel to it. This pack is useful to combat skin pigmentation and discoloration. To make a face pack to get rid of tanning, take 2 tablespoons of orange peels, 2 tablespoons of lemon juice and again 2 tablespoons of aloe vera gel. Mix them and apply it to the affected areas. Wash it after it has dried. This removes tanning and inflammation of skin. Face pack made of aloe vera gel and egg white is used to remove wrinkles and helps in skin tightening. One should use 1 egg white and 1 tablespoon of aloe vera gel and apply for 15 minutes and wash it afterwards.
Papaya – Natural Remedy to Treat Dry Skin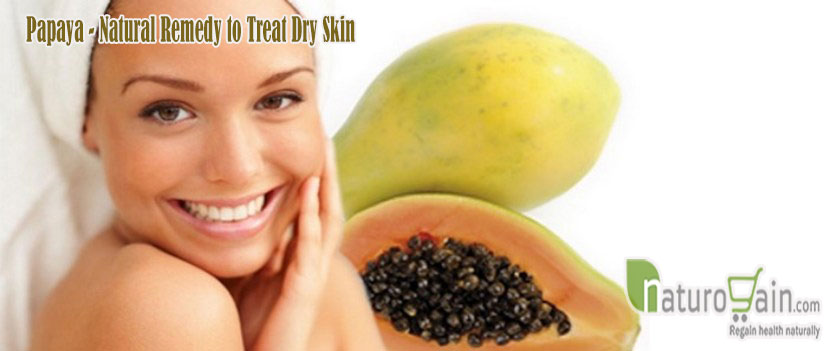 Papaya acts as a holy grail for all our skin woes. So, one must add it on their daily home remedies for skin care to get a youthful skin. Papaya has an enzyme papain which helps fading the dark spots, stimulates skin fairness and removes blemishes. Mix equal quantities of banana and papaya fruits and mash them together to get a pulpy paste. Apply it for 20 minutes and then wash it off. It is recommended for dry skin treatment. Take a piece of avocado and papaya. Blend them together to form a smooth paste and apply on face for 15-20 minutes. It makes our skin shine.
Hence, use these home remedies for skin care daily and get compliments for your subtle, smooth and flawless skin everywhere you go!
You may like reading:
Home Remedies for Rosacea
Natural Moisturizer for Winter Skin Care