Skin has pores which secrete sebum produced by sebaceous glands lying right under the skin, this sebum keeps skin moist and flexible, increased secretion or lesser secretion both are problematic conditions and latter causes dry skin. Under-activity of sebaceous glands which causes lesser sebum secretion can be due to many reasons.
Certain general reasons like over-exposure to Sun, dry wind, chemicals, use of harsh soaps, too much exposure to water, poor nutrition, overuse of cosmetics and nutrition lacking in vitamin A and B are mild to moderate causes of dry skin. Genetic factors, psoriasis, seborrhea, dermatitis, eczema, diabetes, hypothyroidism, stress, asthma, allergies, anemia and use of antihistamines, antispasmodics, diuretics etc., are other causes of dry skin which need regular treatment to keep skin healthy. Home remedies for dry skin are wonderful methods to keep skin ideally moist and prevent it from drying.
Home Remedies for Dry Skin
Almonds – Home Remedy to Keep Skin Healthy and Moist
Almonds work as effective home remedies which can handle the problem from outside as well as from inside. Consume a glass of almond milk every day to supplement the body with nutrients which keep skin healthy and moist. Soak 5 to 6 almonds in water and let them sit overnight, in the morning peel them off and grind, mix the paste with a glass of milk and give it a boil. Add a few flakes of saffron and drink.
This works as wonderful treatment for glowing, tighter and supple skin and provide numerous other health benefits. Massage exposed area of the skin with almond oil every day before going to bed. This is one of the home remedies for dry skin which exfoliates dead skin and brings fresh new skin to prevent dryness and skin flaking.
Cucumber and Milk – Home Remedy to Cure Dry Skin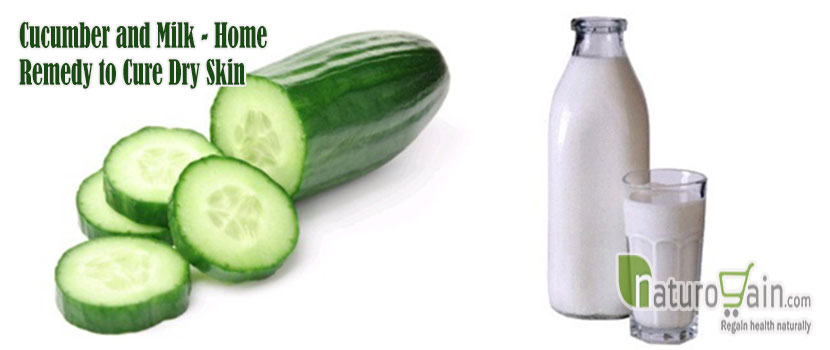 Take a bath in a mixture of warm water and milk; relax in the tub for 20 minutes before bedtime to gain soft, supple and moist skin. Grate few cucumbers to form a paste, apply this paste all over the body and let it stay for few minutes. Later wash off with plain water and repeat the remedy two-three times in a week. Both of these are useful home remedies for dry skin.
Orange Peel – Home Remedy to Remove Dry Skin
Take off peel of two-three oranges, let them dry in the Sun till they become completely dry. Later grind them and add few drops of water to form a paste. Apply this paste over exposed parts of the body like face, neck, arms and feet and let it stay for 20 to 30 minutes. Wash off with plain water, it works well to prevent dark tone of skin and also open-up pores to allow healthy sebum secretion.
For more on skin care, check out:
Home Remedies to Rejuvenate your Dry Skin
Natural Moisturizer for Winter Skin Care
Home Remedy to Get Rid of Dry Skin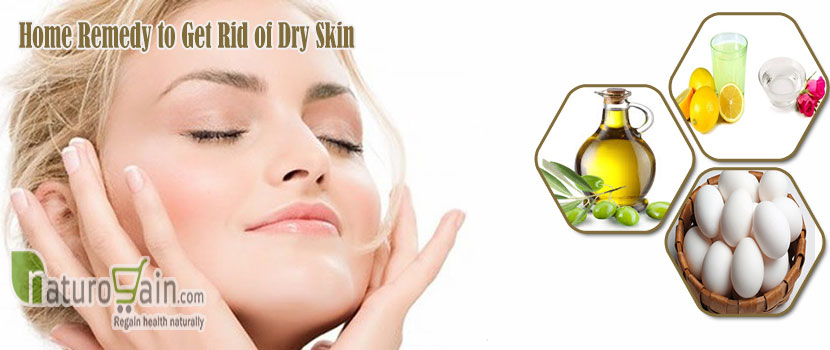 Eggs
Olive Oil
Rose Water
Lemon Juice
Take yolk of two eggs and add a teaspoon of olive oil to it, blend to get a smooth consistency. Add few drops of rose water and lemon juice to the mixture and apply over neck, face and arms. Let this paste stay for 10 to 20 minutes and wash off with plain water. These work as the best home remedies for dry skin.
Baking Soda and Honey – Natural Remedy to Treat Skin Problems
Add a cup of baking soda to your bathtub, soak yourself in for 20 to 30 minutes and pat the skin dry later, on regular practice this works as effective home remedies for dry skin. Massaging body with honey before taking a shower also works as one of the useful effective home remedies for dry skin. Take a shower with cold water after applying honey. Castor oil and coconut oil massage also work very well for keeping skin moist and supple through the day and prevent itchiness and flaking.
Avocado and Honey – Home Remedy to Prevent Itchiness and Flaking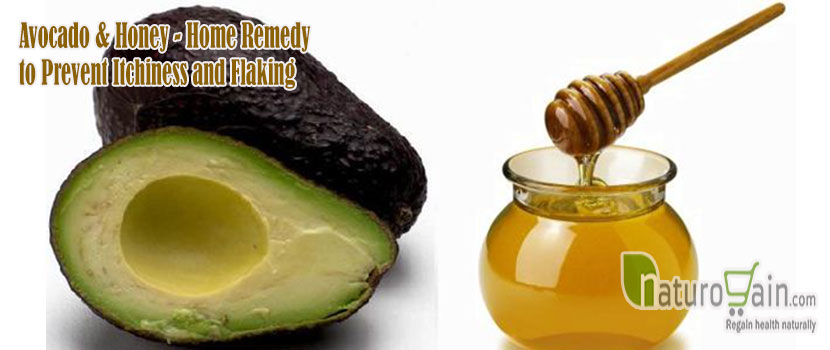 Prepare an avocado and honey paste, grate half fruit of avocado and form a paste and add half cup of honey to it. Apply the paste over face, neck, arms and palms and let it stay for 15 minutes. Wash off with cold or plain water, on regular use this will provides radiant and supple skin. This is one of the best home remedies for dry skin.
Banana and Yoghurt – Home Remedy to Treat Skin Problems
Mash two fruits of banana and add a tablespoon of yogurt to it, blend them to gain smooth consistency and apply over face, arms, and neck and let it stay for 20 to 30 minutes. Wash off with plain water, this is another one of the safest and effective home remedies for dry skin.
Oatmeal Powder – Home Remedy to Improve Skin Health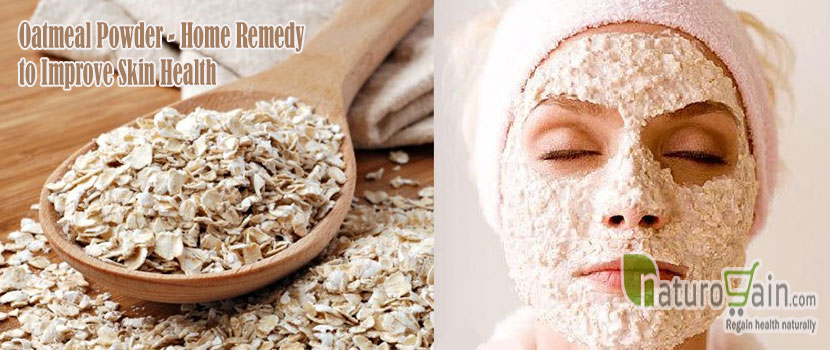 If your skin itches along with dryness or you have certain itchy skin patches, add two cups of colloidal oatmeal powder to a bathtub and relax in it for 20 to 25 minutes every day. Use lukewarm water and take a shower after 15 to 20 minutes. This will relieve the itch and will work well for improving dry skin condition. This is one of the best home remedies for dry skin.
Keep yourself hydrated always, ensure that you consume 10 to 12 glasses of water every day and avoid too much tea, coffee intake. Avoid using harsh soaps and shampoos as these have chemicals which wipe-off skin's natural moisture for a long time and promote dryness and itchy skin patches. Use essential oils like basil, lemon, lavender, thyme and neem, take a bath after adding few drops to the water and keep skin healthy, supple and nourished.
You may like reading:
Natural Ways to Prevent Dry Skin
Benefits and Uses of Castor Oil for Skin
You May Like…