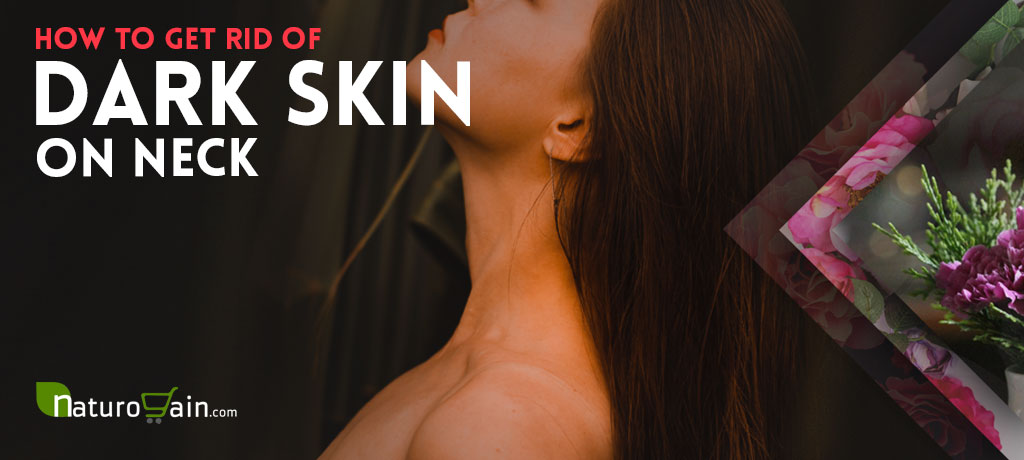 Natural Ways to Lighten Dark Neck Fast
You can get rid of dark skin on neck by taking simple steps and using natural agents. In the rush skin of neck often gets ignored and result is darker skin shade which deteriorates one's personality. There are simple steps which can keep shade and texture of neck skin as good as facial skin and improve appearance. Here we have listed few very effective remedies to how to lighten dark neck and also improve its firmness and softness.
How to Get Rid of Dark Skin on Neck Naturally?
Olive Oil, Lemon Juice and Sugar
Take care of neck too whenever you use any mask or massage facial skin. Exfoliating neck skin regularly is one of the simple steps to get rid of dark skin on neck. You can prepare a paste by adding olive oil to sugar. Use this mixture rubbing gently over neck skin and wash off after 5-10 minutes. You can also use another scrub to remove dead skin cells and get brighter tone. Add lemon juice and sugar to get a thick solution. Apply this solution rubbing skin gently and wash off. Repeat these remedies to keep skin of neck brighter and softer. Regular exfoliation also minimizes chances of lies and wrinkles.

Lemon Juice and Rose Water
Lemon provides couple of other simple remedies to get rid of dark skin on neck. Add rose water to freshly extracted lemon juice and apply resultant mixture over neck. Let it stay overnight and in the morning wash off. Another way of using lemon to cast off darker skin shade is by adding half teaspoon of turmeric powder to a teaspoon of lemon juice. Apply this paste over neck and leave for 15-20 minutes and wash off. You can also rub with paste made after adding few drops of lemon juice to turmeric powder. Wash this paste off after massaging with lukewarm water. All of these are simple ways how to lighten dark neck.
Tomatoes
Take oats in sufficient quantity and ground these coarsely. Process one or two tomatoes through a processor and collect its juice, add tomato juice to coarsely grounded oatmeal to get a paste. Apply this paste with gentle pressure over neck covering the skin completely. Leave to dry off and wash away 10 minutes later. Oats and tomatoes nourish and cleanse the skin to provide brighter shade. You can repeat this remedy few times in a week regularly till you get desired results. These are trusted remedies to how to lighten dark neck. You can also prepare a paste by adding milk or honey or yoghurt with oatmeal to massage neck skin. Do not form powder of oats to make any of these pastes, use coarsely grounded oatmeal for effective exfoliation.

Cucumber
Cucumber is recommended to lighten and dissolve dark spots and marks. This veggie is very useful for diffusing melanin deposition in the skin and improving its shade. You can collect pulp and juice of cucumber after processing it in a processor and rub the neck with it. Rub thoroughly covering all the parts with gentle pressure and wash off after 5-6 minutes. Repeat regularly till you see positive change. Or you can run a cucumber through a processor and sieve to extract its juice out. Apply this juice over neck and leave to dry. Wash off after 15-20 minutes and repeat few times in a week. Apply rose water to tone the skin after applying cucumber or its juice. These are trusted ways how to lighten dark neck
Potato and Lemon Juice
Like cucumber potato juice is also used popularly to dissolve spots and marks and getting brighter shade of skin, it is useful way to get rid of dark neck. Process one or two potatoes and collect their juice. Take one tablespoon each of potato juice and lemon and mix, massage the neck skin with the mixture and leave to dry, wash off after 10 minutes and repeat few times in a week. For simpler way you can cut a potato into thin slices and rub these over neck for 10-15 minutes. Wash off and repeat till you get positive results.
Yoghurt and Turmeric Powder

Yoghurt contains lactic acid which works as efficient
skin cleanser
. It also provides smoothness to skin and make it soft. Rub neck with plain yoghurt before taking a shower to prevent its darkening. You can also add some turmeric powder to yoghurt and apply over neck and leave it to dry for 20 minutes. Wash off later. Add yoghurt and lemon juice and massage neck with the mixture for few minutes. Leave it to dry for 20 minutes and wash off. All of these are excellent remedies to improve shade of neck skin. Mash pulp of one banana and add a tablespoon of olive oil, mix to get a smooth paste ad apply over neck. Wash off after 30 minutes and repeat few times in a week to
get brighter shade of neck skin
.
You May Like…