Are you looking for solutions to combat baldness? Explore these powerful and natural home remedies for baldness that can help you regain healthy hair growth.
There is nothing more glorious and attractive than dense, shiny hair covering our head and nothing more unattractive than baldness in which a person looks way above their age.
There are approximately 100,000 strands of hair in our head, and generally, around 50 to 100 strands of hair fall daily, which is considered high normal as new ones replace this fallen hair.
But if a person loses more than that, there are many chances that they will soon have bald patches or baldness. Baldness is clinically termed alopecia.
Day by day, the cases of severe hair loss have been increasing more than ever due to reasons like poor eating habits devoid of proper nutritional value, enhanced mental stress levels, iron deficiency anemia, vitamin C deficiency, thyroid disorders, excessive smoking, and drinking, use of harsh chemically-enriched hair products, excessive hair styling using hair straighteners, curling irons, side-effects of medicines, autoimmune diseases, and PCOS.
Even the standard age for hair fall, which was earlier, around 45, has decreased down to the thirties or even less.
Hence, the situation becomes alarming, and we require special hair care to prevent ourselves from embarrassing bald patches.
Home Remedies for Baldness
Using certain time-tested and extremely mild natural home remedies for baldness is the wisest idea to pamper our hair in case one is experiencing intense hair fall.
Not only are these herbal remedies for hair loss effective, but they are quite cheap, readily available at home, and easy to use.
These remedies nourish our hair, making it healthy and strong from its roots to prevent serious hair fall problems. So, get ready to look at these popular home remedies for baldness.
Stop Hair Fall Naturally at Home
Head Massage – Best Way to Prevent Hair Loss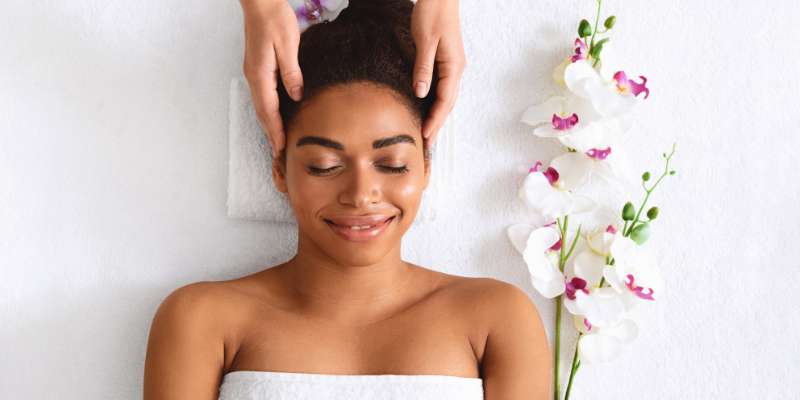 Head massage is counted as one of the best home remedies for baldness, and there is absolutely nothing that can replace the advantages that are availed by it.
Not only does it prevents hair fall, but it also provides various other hair benefits like shiny prevention of graying, imparting shine and smoothness to them due to enhanced blood circulation on the scalp.
Select any appropriate hair oil, including olive, coconut, almond, amla, herbal, etc., and massage your scalp regularly.
Adding a few drops of essential oils like rosemary, emu, argan, and wheat germ to these base oils makes the mixture more effective.
Massage your scalp by applying light pressure from your fingertips and extending it over the ends.
Keep it overnight and wash it with an herbal shampoo the next morning. Do head massages twice or thrice a week to escape the horrors of premature hair fall.
BONUS TIP
Hylix oil is a potent herbal hair-nourishing oil designed to combat hair fall and enhance scalp health. With its natural formulation, it works to strengthen hair roots, reduce breakage, and promote overall hair vitality.
Onion Juice – Home Remedy to Improve Hair Health
Countless people try onion juice to curb their unwanted hair loss, and never has it failed once to give excellent results as a home remedy for baldness.
Its high sulfur content and brilliant antibacterial properties provide many advantages to hair.
First of all, onion juice helps in improving blood circulation, reducing inflammation, and triggering the regeneration of hair follicles.
Then due to its potent antibacterial qualities, it kills germs, infections, and parasites that are causing hair fall.
Grate an onion and then strain it to extract enough juice from it that is suitable for your hair length.
Keep it as it is for half an hour, then wash off your hair with a mild shampoo.
Repeat this as homemade remedies for baldness 2 to 3 times a week.
For more on hair care, check out:
Natural Remedies for Hair Care
Home Remedies for Black Hair Care
Indian Gooseberry (Amla) – Home Remedy to Treat Hair Problems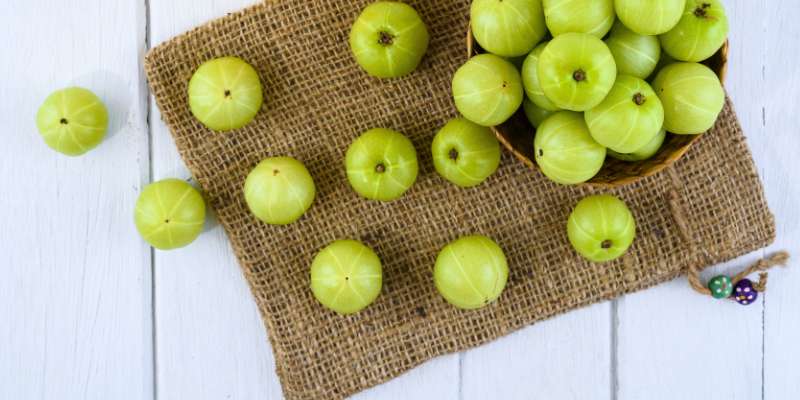 Indian gooseberry or Amla has been used since immemorial for its outstanding hair benefits as great home remedies for baldness and hair loss.
It is packed with vitamin C, antioxidants, anti-inflammatory, antibacterial, and exfoliating properties that are good for our hair.
They promote a healthy scalp and optimum hair growth.
Mix fresh pulp from around 5 to 6 gooseberries with a tablespoon of lemon juice.
Apply this herbal mixture to your scalp and cover your entire hair.
Wear a shower cap and keep it preferably for at least a night or 4 hours.
Afterward, shampoo your hair and follow this as a natural remedy for baldness once a week.
Lemon Seeds and Peppercorns – Home Remedy to Control Excessive Hair Fall
Lemon seeds and peppercorns also serve as amazing home remedies for baldness as they help improve blood circulation over hair follicles.
Seeds of lemon and peppercorns carry out the work of growing hair and covering up bald patches efficiently.
Take seven seeds of lemon and ten peppercorns and crush them together.
Add a few drops of lemon juice to them to bind them nicely.
Apply this mixture to the bald patches and leave them for 10 to 15 minutes.
It is normal to feel itchy but does not remove them until 15 minutes.
Now wash your head with a mild shampoo and continue it daily for speedy results.
Fenugreek – Home Remedy for Baldness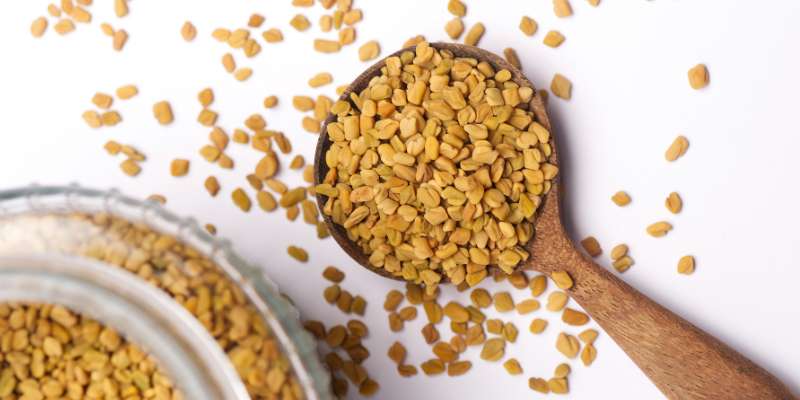 Fenugreek is another powerful home remedy for baldness. It has rich amounts of antecedent hormones, proteins, and nicotinic acid that trigger faster hair growth and rebuild hair follicles.
Soak a cup of fenugreek seeds in water for a night and then make a fine paste of them in the morning.
Apply this paste all over your scalp and hair and keep it for an hour.
Wash off your head with an herbal shampoo and repeat it as a home remedy for baldness three times a week for a month to avail mind-blowing results.
Aloe Vera Gel – Home Remedy to Get Rid of Dandruff
Aloe vera gel is listed among fantastic home remedies for baldness because of its fine alkalizing properties and enzymes that promote hair growth.
The alkaline qualities balance out the scalp's pH so that hair may grow in these favorable conditions.
It also helps reduce itching and irritation in the scalp and eliminates dandruff. Aloe vera juice or gel strengthens hair and imparts brilliant luster to them.
Directly apply fresh aloe vera gel or juice to the scalp and keep it for several hours.
Now wash your hair with plain water.
Repeat this 3 to 4 times a week.
One can also consume one tablespoon of aloe vera juice daily.
Hence, try out one or more of these magnificent home remedies for baldness, eliminate frequent hair loss, and cover up bald patches naturally.
You May Like…
Empower your health choices – save this image and inspire change.
For more on hair care, check out:
Home Remedies for Black Hair Care
Natural Remedies to Straighten Hair