Are you struggling with hair loss and looking for effective solutions? Explore these powerful home remedies for hair loss and take a step towards regaining your thick, luscious hair.
Discover natural methods that help combat hair loss and achieve a vibrant mane. Say goodbye to thinning hair and hello to a healthier, more confident you with these proven home remedies for hair loss.
Home Remedies for Hair Loss
Everyone craves voluminous and wavy hair that they can flaunt in front of everybody, and hair loss hinders achieving that.
A normal adult loses about 50 to 100 strands of hair daily and possesses over 100000 hair strands. So, losing this many hairs in a day is normal, and one must not unnecessarily fuss about it.
But it's alarming if one loses more than 100 hair strands a day and starts developing bald patches on the head.
No one wants to lose hair as it makes them look unattractive and aged.
Nowadays, a sedentary lifestyle, high levels of pollution, and hectic work schedules leave no scope for proper nutrition and hair care. These problems stimulate premature hair loss at a very early age.
There can be various causes of hair loss, and a few of them are
Genetic factors
Mental stress
Nutritional deficiency
Smoking and alcoholism
Polluted environment
Hormonal imbalance
Scalp infections
Use of harsh hair products
Medicinal side-effects
Diseases like autoimmune disorders
Thyroid problems, polycystic ovary syndrome, anemia, etc.
To keep this situation under control, one must carefully select hair fall treatments.
Home remedies for hair loss provide marvelous results by triggering hair growth and eliminating patches of baldness in a healthy, safe, and natural manner. Look at these herbal remedies for hair loss mentioned below.
Promote Hair Growth Naturally
Head Massage – Natural Treatment to Cure Hair Loss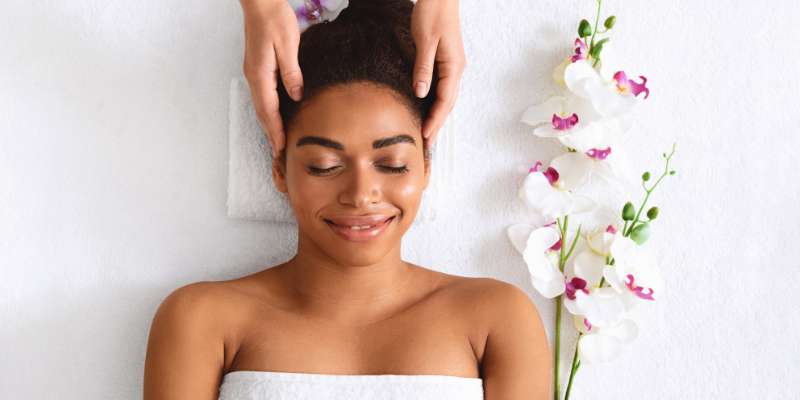 Head massage is the best way to enhance your hair growth and is one of the easiest home remedies for hair loss.
Choose among various oils, such as coconut oil, almond oil, castor oil, olive oil, Indian gooseberry oil, etc., as base oils, and you may also add a few drops of essential oil (rosemary, lavender, chamomile, etc.) to get augmented results.
The head massage technique increases blood circulation to the hair follicles and strengthens the hair from its roots.
It also provides relaxation from stress and mitigates stress. With the help of your fingertips, massage your scalp by applying light pressure for around 5 to 10 minutes.
Perform such natural treatment for hair fall thrice a week.
Fenugreek Seeds – Home Remedy to Prevent Hair Loss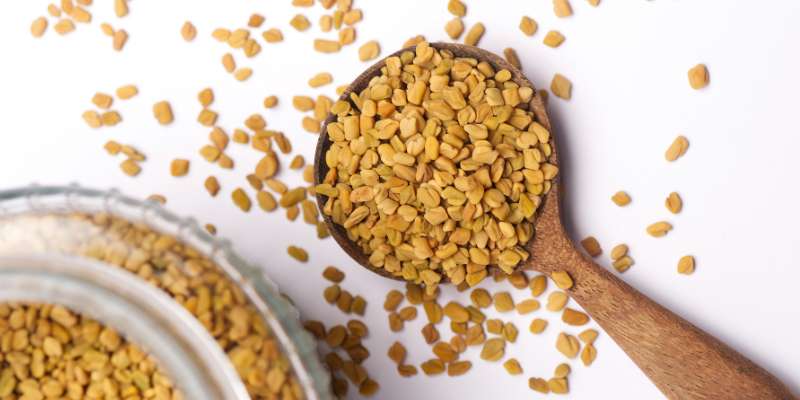 Fenugreek seeds serve well as astounding home remedies for hair loss. It aids in promoting fast hair growth by rebuilding hair follicles and imparting vital proteins.
Soak a handful of fenugreek seeds in water for a night.
In the morning, grind these soaked seeds by adding water to a grinder.
After getting a paste of good consistency, apply it all over your head and hair for 60 minutes.
Rinse your hair with an herbal shampoo and do it every alternate day for a month.
For more on hair care, check out:
Homemade Shampoo for Hair Loss
Onion Juice – Home Remedy to Get Rid of Hair Loss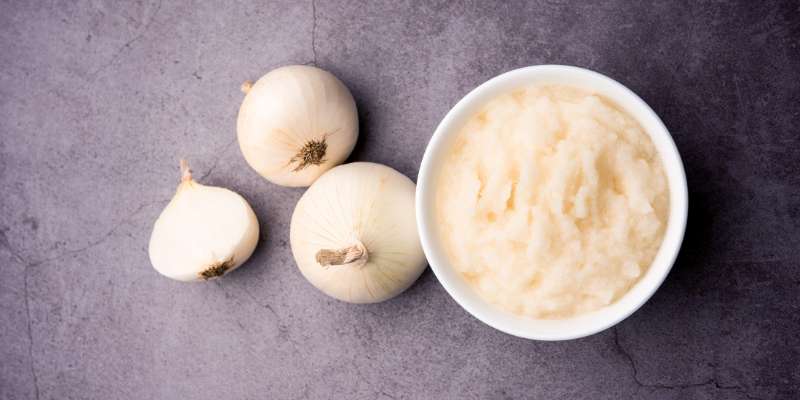 Onion juice is high in sulfur, which helps regenerate new hair follicles tremendously and is thus listed as one of the best home remedies for hair loss.
It also has great antioxidant and anti-inflammatory properties to combat scalp infections and kill germs.
Grate the large pieces of onions and squeeze them against a sieve to extract their juice.
Extract enough onion juice to cover your scalp and gently apply it over your head.
Leave it for half an hour, and then rinse with herbal shampoo.
Repeat it twice a week and get wonderful results.
Indian Gooseberry – Home Remedy to Treat Hair Problems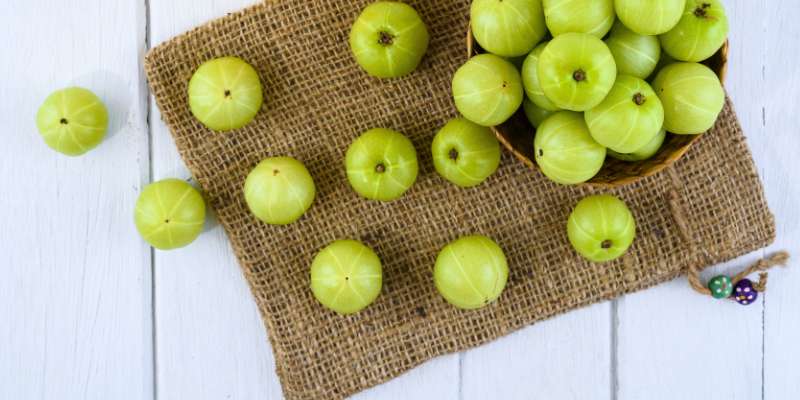 Indian Gooseberry has been used since immemorial as one of the best natural home remedies for hair loss and to treat many hair problems like dandruff, hair loss, graying of hair, etc., due to its highly efficient results.
A vitamin C deficiency typically causes hair loss, and Indian Gooseberry is a great source of vitamin C.
Moreover, Indian gooseberry is loaded with vital anti-inflammatory, antibacterial, exfoliating, and antioxidants crucial to maintaining our scalp health and providing sustainable conditions for new hairs to grow.
Make a pulp of 4 to 5 fresh gooseberries by grating them and add two teaspoons of lemon juice.
Apply this mixture with a gentle massage over your head and keep it for 2 hours.
Wash it off with plain water and repeat these homemade hair loss remedies twice a week.
Aloe Vera – Home Remedy to Improve Hair Health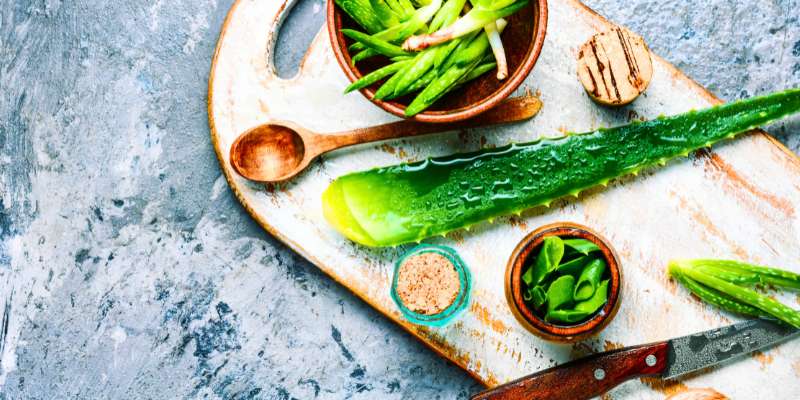 Whenever it comes to enhancing beauty, aloe vera surely plays a crucial role. Be it skin or hair, aloe vera gel is abundant in crucial enzymes that provide instant repairing and healing effects.
Aloe vera gel is rich in alkalizing properties that restore the normal pH level of the scalp and gives remarkable results as home remedies for hair loss.
Just scoop out fresh aloe vera gel from the leaves of this plant and apply it all over your hair.
Let it rest for 2 hours, and then wash off your hair with an herbal shampoo.
To get better and quicker results, use this as one of the effective natural remedies for hair loss 2 to 3 times a week.
Margosa Leaves – Home Remedy to Prevent Hair Fall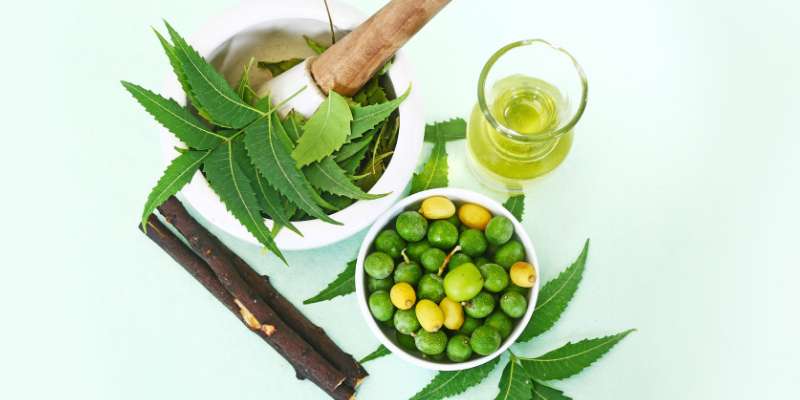 Margosa or Neem leaves provide excellent results as home remedies for hair loss.
Pick a handful of leaves of margosa tree and boil them in 5 cups of water for around ten minutes.
Let the mixture cool to room temperature, then strain off these leaves.
Now, use this herbal liquid as a shampoo by applying and massaging it all over your hair.
Wash off with lukewarm water and follow this remedy every week.
You May Like…
Embrace the goodness of natural remedies for hair loss – pin now!
You may like reading:
Home Remedies to Prevent Hair Loss
Home Remedies for Shiny Hair