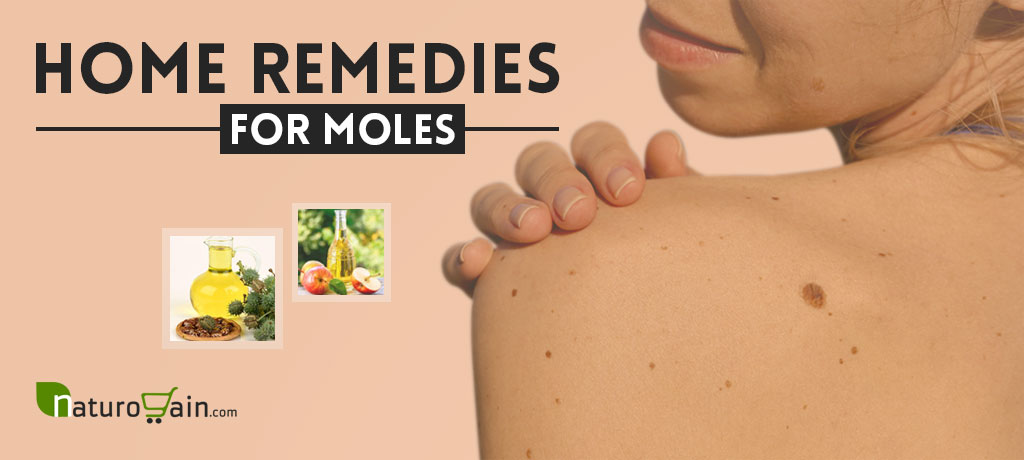 Moles, clinically termed as melanocytic nevi are swellings on the skin ranging from black, brown to flesh-colored patches or spots. They are medicallyharmless in most cases and may or may not be with hair. Melanocytes are cells that are responsible for the production of melanin. Sometimes, melanocytes become hyper active and produce more melanin. Melanin imparts color to our skin but its abundance may cause moles. Moles may occur due to hormonal changes, over exposure to sunlight or heredity factors and their prevalence is mostly in the age of 20 to 30.
Moles look aesthetically unpleasant and people feel embarrassed and conscious about them. It is a usual practice among people that they tend to pull out their moles. As a result, they start bleeding, oozing or itching and this is not at all recommended. You even have numerous cosmetic procedures as options like waxing, electrolysis, threading, laser cautery and surgery. You should keep all of these risky cosmetic procedures as a last option. Before going to a dermatologist, one must try these simple, readily available, affordable and effective home remedies for moles to remove them easily without any pain or harm.
You may like reading:
Home Remedies for Skin Tags
Home Remedies for Skin Tags
Home Remedies for Moles
Pineapple – Natural Remedy to Get Rid of Pigmentation of Moles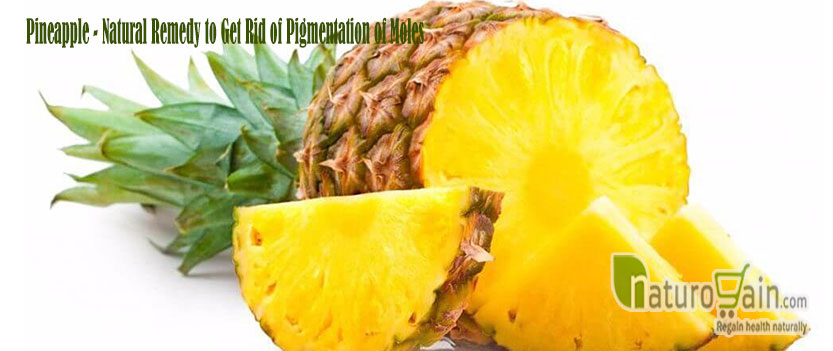 Pineapple is counted as one of the most effective home remedies for moles. Pineapple juice helps getting rid of pigmentation of moles and reduces the dark color. It lightens them and hence makes them less noticeable. Take freshly prepared pineapple juice as it contains more citric acid and soak a cotton ball in it. Apply this juice over your moles and let it rest overnight. Do this every day for weeks until you see total disappearance of your moles. One can also try this out with other citrus fruits such as grapes, lemons and green apples.
Garlic – Home Remedy to Lighten the Moles
Garlic contains rich content of enzymes that help breaking the clusters of melanocytes. They remove the skin pigmentation and lighten the moles. Crush a garlic clove and keep it directly on your moles. Put a bandage above it so that it doesn't fall off. Keep it for entire night or at least a minimum of 5 hours. This is among highly potent home remedies for moles and is said to give remarkable result in a week.
Apple Cider Vinegar – Home Remedy to Remove Moles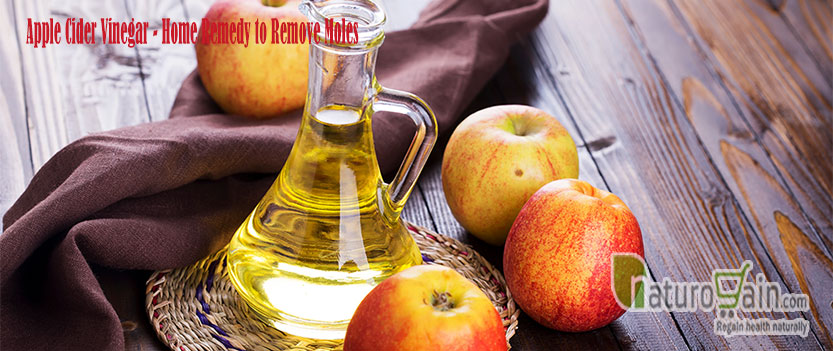 Apple Cider vinegar finds a prominent place among home remedies for moles and helps in removing the mole completely. Its acidic content dries out the moles within days of application and hence the mole falls off. Apply ACV on a cotton ball and keep it over your mole. Secure it with a bandage and keep it overnight. Repeat this activity daily for 10 to 15 days to get outstanding results.
Iodine – Home Remedy for Moles
A tincture of iodine triggers natural cell death and breaks the clusters of pigment producing cells. Hence, it is one the wonderful home remedies for moles and tags. You can get a tincture of iodine from a nearby medical store. Apple few drops of iodine on your affected areas and let it rest for 3 to 4 hours. Again repeat the same activity for at least 3 to 4 times a day for 2 weeks.
Castor Oil – Home Remedy to Treat Skin Disorders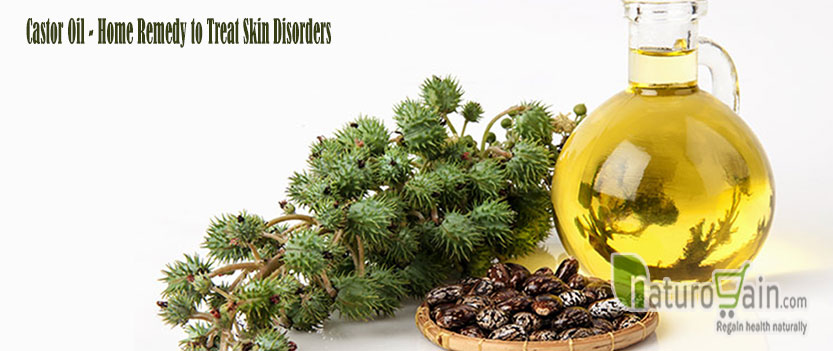 Castor oil treats many skin disorders such as tags, warts, spots and patches apart from being stupendous home remedies for moles. It also helps eliminating clusters of melanocytes and inhibits their further growth. This method does not even produce scars. Rub few drops of castor oil over your moles and skin tags and keep it for 3 to 4 hours. Again repeat the same at least three times a day for a week to get total rid of unpleasant skin moles.
Coriander – Home Remedy to Remove Skin Moles
Coriander paste is a very safe and effective method of removing skin moles and serves as one of the excellent home remedies for moles. Cleanse you face to ensure no dirt particles are stuck on them. Grind a few fresh coriander leaves and apply this paste over your mole. Put a bandage over it and keep it intact for 5 hours. Repeat twice a day for a week.
Potato – Home Remedy for Skin Moles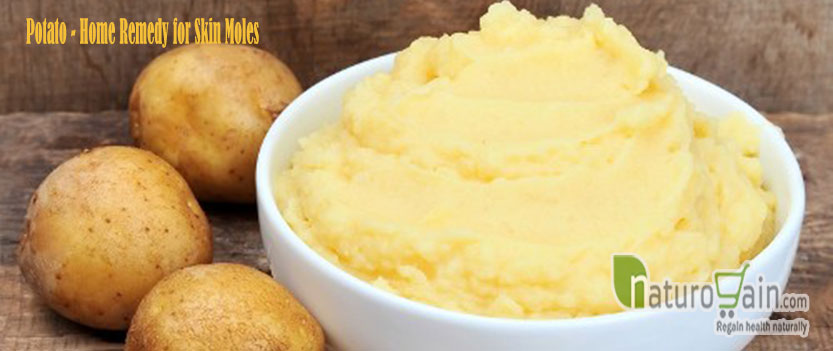 Cut a thin and small potato slice and keep it on your mole. Alternatively, even potato juice can be extracted and applied on the moles. This procedure must be followed thrice a day for a week to see noteworthy changes.
Baking Soda – Home Remedy to Prevent Formation of Moles
Mixing a teaspoon of baking soda with few drops of castor oil would also serve as one of the helpful home remedies for moles. Apply this paste of baking soda and castor oil over your moles and its frequent application 4 to 5 times a day would give good results.
Onion – Home Remedy to Remove Skin Moles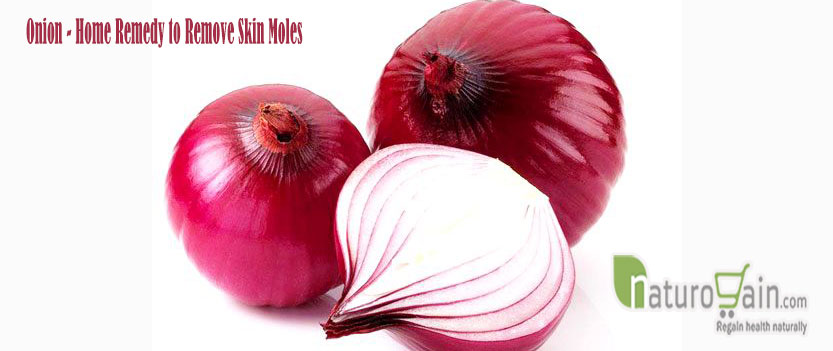 Onion juice too has acidic properties and helps in removal of skin moles efficiently. Extract onion juice from grinding a fresh onion and apply over the mole for half an hour. Repeat it three times a day as mentioned in the above procedures, until you get complete rid of them.
So don't loathe those ugly moles on your skin anymore. Just try out the aforementioned home remedies for moles and see the amazing results.
You may like reading:
Home Remedies for Moles
Benefits and Uses of Castor Oil for Skin
You May Like…