Are you struggling with greasy hair and looking for effective solutions? Curious about home remedies for oily hair that work?
Discover natural ways to manage excess oil, regain your hair's balance, and enjoy a confident, fresh look. Say goodbye to constant washing and embrace a healthier, happier hair journey.
Home Remedies for Oily Hair
Nowadays, it is a common complaint, especially among women, that their hair has become too greasy and sticky after 1 or 2 days of shampooing.
Due to additional oiliness, girls have bad hair days and cannot develop good hairstyles to look presentable on social occasions.
Although some oil in hair is necessary for keeping dryness away, an excess of it is also not quite manageable. This extra oil is produced due to overactive oil glands of our scalp, secreting excessive sebum.
Oily hair looks unwashed and attracts dust and dirt particles from the surroundings that stick to them and give a dirty appearance.
Such hair allows itchiness, dandruff, and other fungal infections.
The potential causes of oily hair are consuming lots of oily food, poor hair care, heredity, too much mental stress, and hormonal changes.
It is necessary to put a leash on this greasiness and use some time-tested measures to resolve the issue to look attractive and keep hair problems at bay.
Regularly using home remedies for oily hair gives fruitful outcomes and provides all-around results free of side effects or harm.
Natural Ways to Deal with Sticky or Greasy Hair
Lemon Juice – Home Remedy for Oily Hair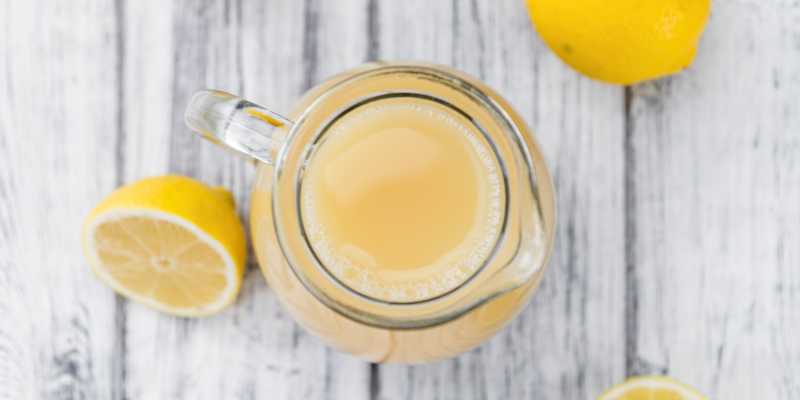 Lemon juice is abundant in vital nutrients that alleviate excess oil levels of hair and hence is counted as one of the best home remedies for oily hair.
The high acidity of lemons also helps balance the pH levels on our scalp.
Squeeze out lemon juice from 2 lemons and then mix it in 2 cups of water.
Apply this lemon juice mixture on your hair, especially all over your scalp, to control excess oil secretion.
Leave it for 10 minutes, then wash it with normal water.
Repeat this as homemade remedies for oily hair 2 to 3 times weekly to get noteworthy results.
Aloe Vera – Home Remedy to Remove Itchy Scalp
The gel of the aloe vera plant has been used for ages to balance the oil levels in our hair and as one of the efficient home remedies for oily hair to keep them free from excess greasiness.
Moreover, the minerals in aloe vera gel are good for removing scalp impurities and nourishing the hair roots.
Add a teaspoon of fresh aloe vera gel and one tablespoon in a cupful of mild shampoo.
Wash your hair with a normal amount of this herbal shampoo.
This will certainly keep the oiliness away for 3 to 4 days. You can even store it for a week in the refrigerator.
You May Like…
Apple Cider Vinegar – Home Remedy to Improve Hair Health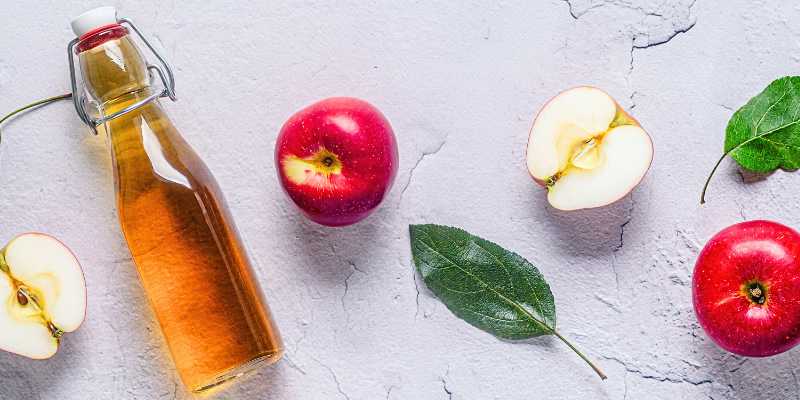 Using apple cider vinegar is one of the time-tested home remedies for oily hair.
The high acetic acid content of apple cider vinegar helps to prevent oil build-up, maintains pH levels of the scalp, and keeps away all sorts of infections.
It also acts as a wonderful nourishing agent for our hair, making it silky and wavy.
Make a 1:1 ratio mixture by adding three tablespoons of apple cider vinegar and three tablespoons of fresh water.
After a hair wash, rinse your hair with this natural conditioner and oil balancer.
After 2 to 3 minutes, rinse off your hair with cold water.
Repeat this as one of the easiest herbal remedies for oily hair twice a week.
You may like reading:
Homemade Shampoo Recipe for Oily Hair
Natural Remedies for Oily Hair
Beer – Home Remedy for Healthy Hair
Beer has natural drying effects on our oily hair and helps reduce oiliness as much as required. But make sure the content of beer must be diluted as much as possible.
Mix a half cup of beer with 2 cups of water and use it as a hair rinse after shampooing your hair.
Wait 5 minutes, then rinse your hair with cold water.
Do this activity once a week, and it will serve as one of the supreme best amazing home remedies for oily hair.
Eggs and Lemon Juice – Home Remedies to Reduce Excessive Oil from Hair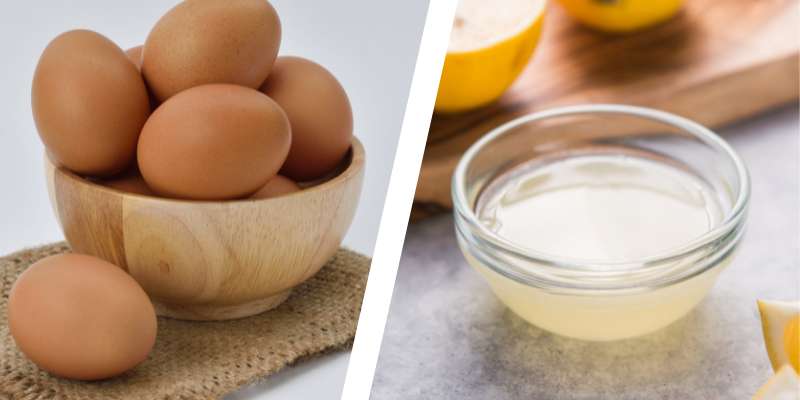 Eggs are natural hair conditioning agents which also help a great deal in reducing excessive oil from our hair.
Egg whites contain huge amounts of proteins which are great for hair, while egg yolks curb greasiness.
Separate egg yolks from 2 eggs and beat them well.
Add two teaspoons of lemon juice in it and mix the contents properly.
Dampen your hair and apply this mixture generously all over.
Leave this mask for 10 minutes and wash it off using a mild herbal shampoo.
One can repeat applying egg masks as mind-blowing home remedies for oily hair 2 to 3 times a week.
Henna, Olive Oil, and Honey – Home Remedies for Oily Hair
An herbal hair pack made out of henna, olive oil, and honey does wonders in mitigating the oiliness of our hair and thus acts as a highly effective home remedies for oily hair.
Add three tablespoons of henna powder, one tablespoon of olive oil, and two tablespoons of honey.
Mix all the contents well to obtain a smooth, consistent paste.
Apply this herbal hair pack to your hair and keep it for an hour.
Wash your hair with the help of a mild shampoo.
Do this as a natural remedy for oily hair twice a month.
Black Tea – Home Remedy to Maintain Hair Health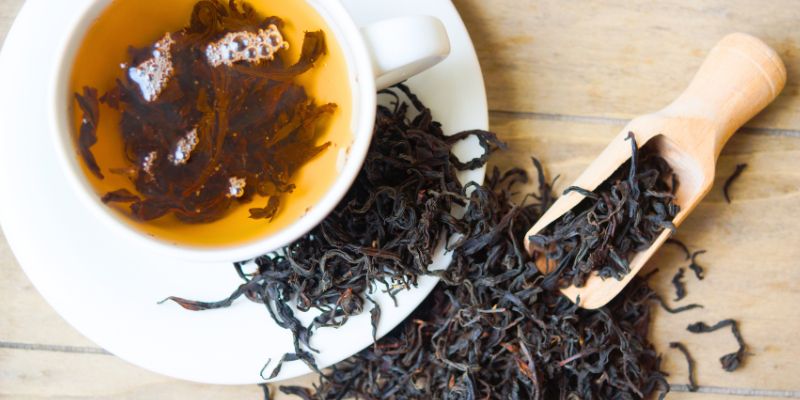 Black tea is rich in an astringent known as tannic acid, which has a marvelous quality of tightening the pores and preventing excess oil build-up.
Hence, we can list black tea as an extremely outstanding natural remedy for oily hair.
Put two teaspoons of black tea leaves in water and boil them for 10 minutes.
Strain the used tea leaves and then cool this black tea until it reaches normal temperature.
Pour this tea on your hair and massage gently on your pores with the help of your fingertips.
Leave it for 5 minutes and then rinse off with water.
Repeat this twice or thrice weekly to get wonderful relief from oily hair.
Follow one or two of these remarkable home remedies for oily hair and say goodbye to the frustrating greasiness once and for all!
Revitalize Your Hair with Hylix Lotion
Hylix Lotion is a potent herbal hair-nourishing oil that helps enhance scalp health and promote lustrous hair growth. Infused with natural ingredients, it promotes healthy, vibrant locks you'll love to flaunt.
Multiply the impact of wellness – save this image and inspire health.
You may like reading:
Home Remedies for Hair Care
Home Remedies for Black Hair Care