Are you tired of those persistent white flakes ruining your confidence? Wondering if there are effective home remedies for dandruff? Look no further.
In this post, we'll unveil tried-and-true solutions that combat dandruff and leave your scalp feeling refreshed and healthy.
Say goodbye to those pesky flakes and hello to a revitalized, flake-free scalp with these natural remedies you can easily try at home.
Home Remedies for Dandruff and White Flakes
Dandruff is a chronic hair condition in which the skin of our scalp sheds down in the form of white flakes.
While dandruff does not cause any harm to us from the clinical point of view, this oily, easy-to-spot, white, and dead skin stuck to your hair and on your shoulders looks quite aesthetically unpleasant.
The good news is that we can treat this dandruff problem using certain simple measures.
While mild cases of dandruff only need some extra care and cleanliness of hair by proper shampooing with a mild shampoo, more stubborn cases will require some special anti-dandruff treatment and measures.
Major Causes for Dandruff
Dry and irritated skin
Not shampooing enough
Poor brushing of hair
Stress
An oily and dirty scalp
Effect of Malassezia fungus
Using harsh hair care products
Skin conditions like eczema, psoriasis, etc.
Deficiency of zinc, vitamin B, certain fats, etc.
It is now widely known that anti-dandruff shampoos trigger more dandruff after we stop using them and are harmful to our hair and scalp.
These shampoos, lotions, and conditioners are loaded with harsh chemicals detrimental to our hair and must not be in our options.
Instead, we should try some quick and easy homemade remedies to remove dandruff and cause no harm to us.
We present you with some outstanding home remedies for dandruff that will be very beneficial in combating this embarrassing problem.
Easy Home Remedies for Dandruff
Lemon and Coconut Oil – Home Remedy for Dandruff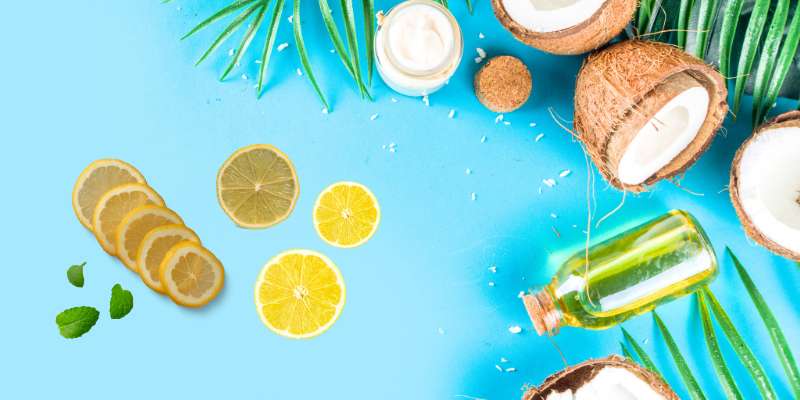 The citrus content of lemon keeps fungal infections like Malassezia, yeast, etc., at bay due to its anti-bacterial and anti-fungal properties.
Coconut oil rejuvenates and nourishes our hair; they are remarkable home remedies for dandruff.
Heat 2 tablespoons of coconut oil according to the length of your hair, and add one tablespoon of fresh lemon juice.
Gently massage your scalp using your fingertips and make sections of hair so that the goodness of oil is infused deeply into the head.
Leave this mix for half an hour and wash your head with mild shampoo and normal water.
One must try this natural method of keeping dandruff away every alternate day and get rid of dandruff and dry scalp.
You may like reading:
Home Remedies to Remove Dandruff
Fenugreek – Home Remedy to Remove Itchy and Dry Scalp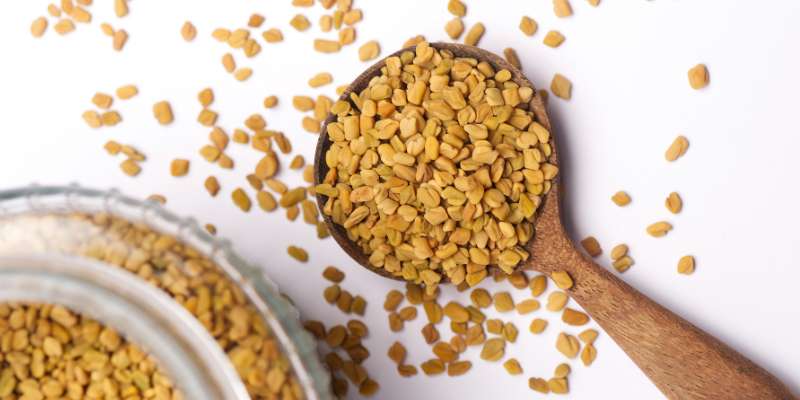 Fenugreek seeds or Methi are highly effective in soothing itching and irritation in our head due to dandruff.
It is one of the best home remedies for dandruff, packed with anti-fungal qualities that fight fungal and bacterial scalp infections.
Soak a handful of fenugreek seeds overnight in water and make a fine paste by blending it with additional water in the morning.
Apply thick layers of this paste on your scalp and leave it for 1 hour.
Wash your head with normal water and shampoo.
Repeat this remedy 3 to 4 times a week to get the best results.
Apple Cider Vinegar – Home Remedy to Cure Symptoms of Dandruff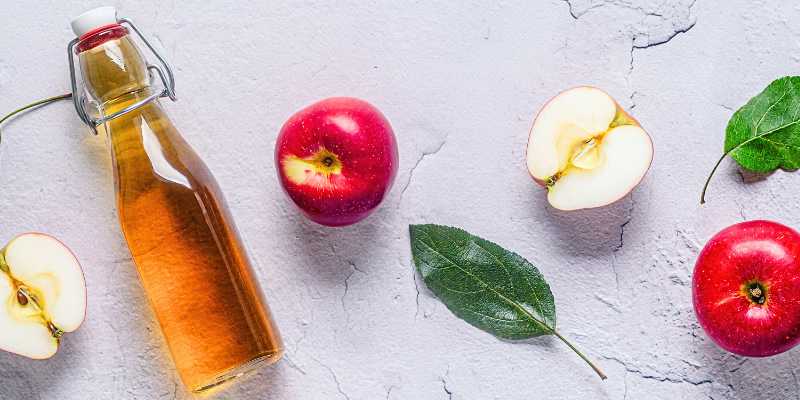 Apple cider vinegar is one of the effective home remedies for dandruff and itching, as it also contains anti-fungal properties.
Make a 1:1 solution by mixing equal amounts of water and apple cider vinegar sufficient for rinsing your hair.
Wash your hair with shampoo and then rinse your hair with the help of this solution.
Gently massage your scalp and keep it for 10 minutes.
Finally, wash your hair with normal water.
Try this herbal measure every time you shampoo your hair.
Baking Soda – Home Remedy to Treat Dandruff Problems
Baking soda has been used since ancient times and is one of the age-old home remedies for dandruff.
Dampen your hair with water and sprinkle one teaspoon of baking soda evenly on your scalp.
Massage the affected region thoroughly with baking soda powder and let it rest for a few minutes.
Wash it off with plain, lukewarm water or mild shampoo.
Try this 2 to 3 times a week to get the best results.
Fuller's Earth – Home Remedy to Get Rid of Dandruff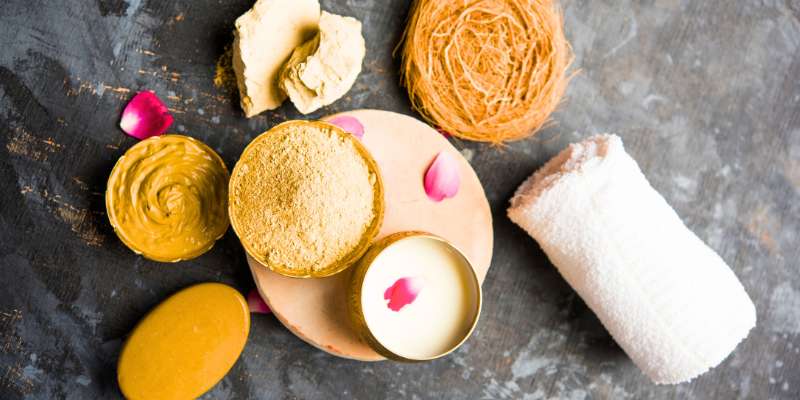 Fuller's Earth or 'Multani Mitti' can also be used for making anti-dandruff hair packs for combating the problem of itching, dry scalp, and dandruff and hence finds its place among all-round and fantastic home remedies for dandruff.
Fuller's Earth is also a popular natural treatment for oily skin and removes extra oil from our scalp. It also helps in soothing and cooling our scalp from itching and inflammation.
Make a hair pack by taking one tablespoon of Fuller's Earth and adding water and a few drops of lemon juice to obtain a smooth and consistent paste.
Apply generous layers of this herbal pack on your scalp and keep it for 25-30 minutes.
Wash your hair with normal water and mild herbal shampoo.
Neem or Margosa Leaves – Home Remedy to Get Healthy and Dandruff-Free Hair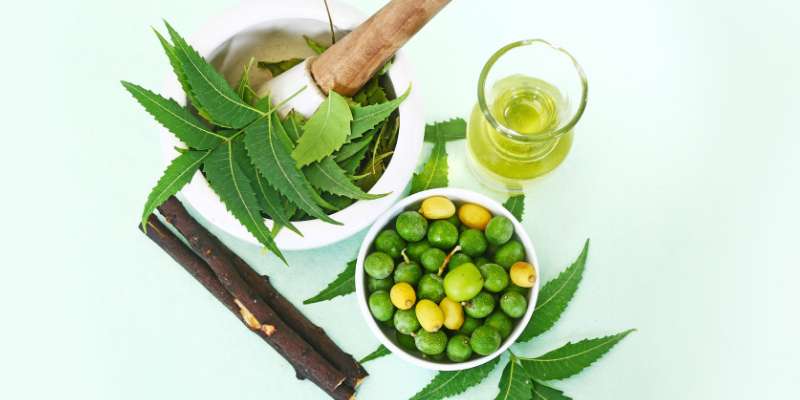 Margosa or Neem leaves comprise antiseptic properties that will help get rid of dandruff naturally.
Treating dandruff using Neem has been used for centuries due to its effectiveness and is known to be one of the outstanding home remedies for dandruff.
Take around 15 to 20 Neem leaves and grind them to form a smooth paste.
Apply this paste thoroughly on your scalp and keep it for 10-15 minutes.
Take a container and warm sufficient amounts of water in it.
Add 10-12 Neem leaves into it and let it boil.
Strain the water and remove all the Margosa leaves. Use this water to wash your hair.
Try this natural treatment 1 or 2 times weekly for healthy and dandruff-free hair.
Curd – Home Remedy for Silky and Glowing Hair
Sour curd or yogurt helps keep dandruff away due to its acidic nature and also acts as a natural conditioner that makes our hair shiny, moisturized, bouncy, and silky.
Take sufficient amounts of sour curd, apply it on your scalp, and extend it along your hair length, reaching the ends.
Leave it for 30-45 minutes, wash off your hair with a mild shampoo, and try this every 3 to 4 days a week.
Henna – Home Remedy to Deal with Itching and Dandruff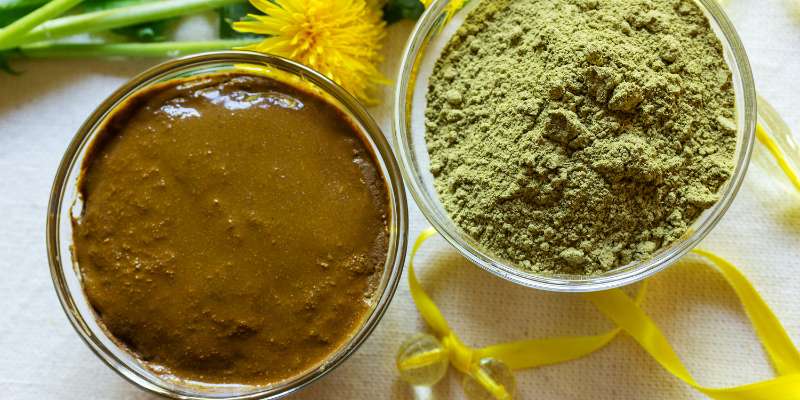 Henna or 'Mehendi' is a natural hair conditioner that also finds its place in many herbal shampoos.
It also aids in fighting dandruff, soothing irritation, and itching, and is a spectacular home remedy for dandruff.
Form a paste by mixing a few teaspoons of curd into one tablespoon of Henna.
Add a few drops of lemon juice to it to get additional benefits of lemons.
Keep it aside for 8 to 10 hours, then gently apply it to the scalp.
Keep this natural hair pack for around one and a half hours, then rinse off with mild shampoo.
One can try this remedy once a week to combat the problem of dandruff.
Tea Tree Oil – Natural Remedy to Treat Hair Problems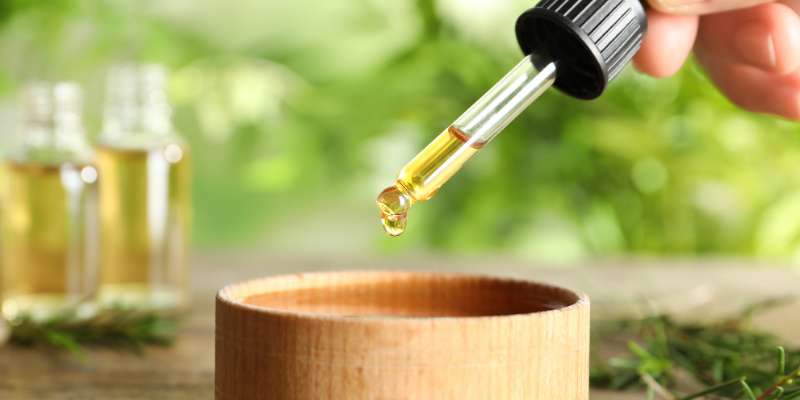 Tea tree oil is packed with anti-fungal properties, which makes it among the best home remedies for dandruff.
Add a small amount of tea tree oil to your dry scalp, and wash your hair after 5 to 10 minutes.
Using herbal hair products that consist of tea tree oil is also good for maintaining the high quality of our hair.
Add a few drops of tea tree oil to the shampoo before washing your hair.
Using tea tree oil, these home remedies for dandruff and itchy scalp will show impressive results and end the dandruff problem.
Get rid of obstinate dandruff flakes using these reliable and utterly effective home remedies for dandruff, and enjoy clean, beautiful, and healthy tresses.
You May Like…
Spread the wellness wisdom – pin these dandruff remedies for healthier hair.
You may like reading: