Herbal Treatment for Hypertension
Blood pressure is necessary for the arteries so that blood can reach each and every part of the body; this is why the heart of the human body pumps blood with certain pressure.
But when this pressure exceeds healthy limits and stays higher than normal limits for a considerable duration, it is classified as hypertension or high blood pressure.
Blood pressure measurement has two readings, upper and lower. The upper readings state the pressure on the walls of arteries when heart muscles are squeezing, called as Systolic pressure.
The lower reading states the pressure when heart muscles are relaxed and refilling bulb with blood, called Diastolic pressure.
According to the latest medical advice, the blood pressure of a healthy human being shall stay less than 140/90 which means Systolic pressure less than 140 and Diastolic pressure less than 90.
Constant readings more than these, indicate the existence of the problem which needs immediate attention.
Herbal treatment for high blood pressure is very useful in bringing down excess pressure in the arteries and protects health from damages.
High blood pressure does not occur due to the malfunction of any particular organ. There can be innumerable reasons which can initiate it.
Genetic factors are one of the major causes of the problem as this has been seen running in the families. Apart from genetics, psychological causes, diseases, medicines, lifestyle and eating habits have been found largely responsible for initiating this problem.
If high blood pressure is not controlled quickly, its effects on health can be devastating. Constant pressure on the heart can weaken heart muscles and increase the chances of a heart attack.
Regular pressure on the walls of arteries can make them rigid and rough which increases the chances of stroke and brain hemorrhage, and it also increases the chances of cholesterol deposition.
Regular high blood pressure increases the chances of diabetes, arterial blockages, anxiety, and depression. It is also dangerous for kidneys and causes chronic fatigue at a later stage.
High Blood Pressure Remedies
Herbal treatments for high blood pressure are highly effective hypertension remedies which without causing any side effects naturally bring down blood pressure within a healthy range.
The biggest problem with hypertension is that it can stay moderately high for a longer duration without causing any serious symptoms.
Unless a person gets blood pressure checked on a regular basis at the start of the problem, it is very difficult to discover if one has high blood pressure.
Most of the time people may feel temporary heaviness in head particularly on the forehead and mild fatigue which gets ignored.
By the time it becomes evident that a person has high blood pressure, the ailment has settled down and needs proper treatment to bring it in control.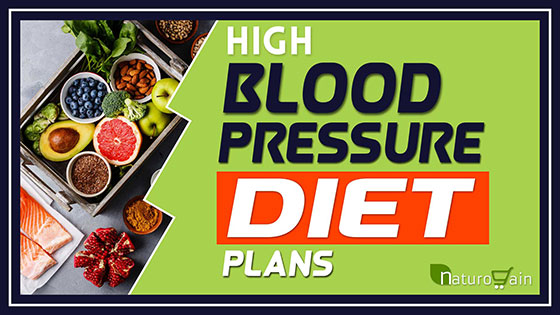 Herbal treatment for high blood pressure is safe and free of side effects and it not only brings pressure under control but also curbs its side effects effectively.
Out of all the herbal treatments for high blood pressure available today, the use of Stresx capsules is most useful and effective.
These capsules possess potent herbs as ingredients that have varied properties to bring down high pressure of blood within healthy limits and relieve pressure on the heart.
Herbs for Hypertension
Stresx capsules contain renowned herbs like Withania Somnifera, Bacopa Monnieri and Mangifera Indica as main ingredients.
These herbs collectively address all the possible causes of the problem and reduce blood pressure naturally. These capsules are a very effective herbal treatment for high blood pressure, which works for men and women alike.
Stresx capsules on regular intake regularize heartbeats and cure problems like irregular heartbeats or rapid heart rate.
These capsules also improve the health and strength of heart muscles and improve the flexibility of arterial walls. When arterial walls are flexible, these stay smooth and free of blockages.
Smooth blood flow through arteries relieves pressure off the heart and with regular heartbeats it pushes blood with normal pressure.
Stresx capsules are potent hypertension herbal remedies as these improve urine output which helps the body to flush-out harmful hormones.
These hormones get released when a person is physically or mentally stressed. These hormones increase the level of blood pressure, when these hormones do not stay in blood its pressure also stays normal.
Stresx capsules also provide other benefits like these prevent plaque deposition, clot formation, and cholesterol deposition effectively.
With all these benefits not only heart stays healthy but chances of stroke, attack and hemorrhage also get minimized.
There is no doubt that Stresx capsules work as a very useful herbal treatment for high blood pressure but one should support their effects by leading an active lifestyle and eating a proper diet.
Regular walk, a diet low in salt, fat and high in fiber is highly recommended along with the intake of these capsules to keep blood pressure under control and prevent its side effects.
The capsules do not cast any side effects and can be taken without any prescription. These are suitable for people of any age and do not contradict with any ongoing treatment.
Since these contain only herbs as ingredients, these can be used for a prolonged duration.