Natural Cures for Insomnia, Sleep Aid Supplements
Sound sleep for sufficient duration is absolutely necessary for every individual to lead a healthy life. Sleep refreshes physical organs and also the mind of a person to take up the stress of the next day.
If a person is unable to sleep for sufficient duration or has disturbed sleep on a regular basis, it can stress-out his mind and body severely and raise many health issues.
Sleeplessness or lack of sleep is medically called as Insomnia. This problem can be a source of many diseases and ailments. Depending on the duration, insomnia can be classified into three categories, Transient, Acute, and Chronic insomnia.
If the problem of sleeplessness stays only for a week, it is called transient insomnia; if the problem continues for more than a week but less than a month, it is called acute insomnia; but if the problem stays for more than a month, it is classified as chronic insomnia.
Natural cures for insomnia are highly effective and safe methods to treat the problem and resolve it permanently.
Insomnia can occur due to mild to serious reasons. Simple reasons like change of home or sleeping place can cause sleeplessness.
Emotional reasons like loss of dear one, poor performance at the workplace, love affairs, strained friendship, etc can also cause transient sleeplessness.
Diseases like Parkinson's, Asthma, Allergies, Hyperthyroidism, and cancer also cause chronic sleeplessness. High stress, anxiety, mental tensions, and depression are psychological causes of insomnia.
Medications like the ones given for controlling high blood pressure, depression, pain, etc also cause transient to chronic insomnia. Whatever may be the reason natural cures for insomnia can treat the problem and eradicate it effectively.
Sleep disorder shows-up in many ways. Staying awake in bed for a long duration before falling asleep, waking up during the night at short intervals, waking up in the night and then not falling asleep and inability to gain sound sleep are all different forms of insomnia.
If any of these conditions prolong for more than a few days, proper treatment shall be taken as it can very quickly deteriorate the overall health of a person.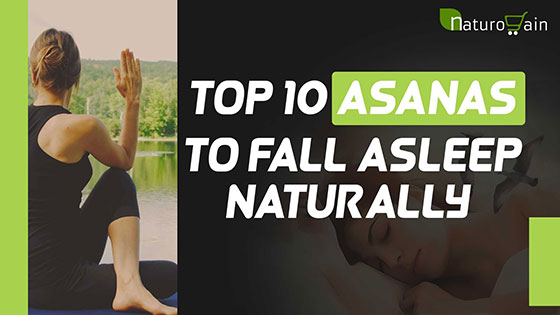 Aaram capsules are regarded as the best herbal sleep aid supplements which can treat the problem holistically and provide relief in a short time.
Most of the OTC medicines available for gaining sound sleep are mere intoxicating drugs. These make a person's mind numb and inactive temporarily to allow him to fall asleep.
Such medicines may work a few times but very soon these become ineffective. Then a person either needs a higher dosage or stronger medicines which causes even more intoxication.
Apart from this such medicines have side effects. These cause dependency and also headache and uneasiness in the morning.
Aaram capsules are regarded as the best herbal sleep aid supplements as these are purely natural in nature. These do not contain any intoxicating substance and neither these have any artificial or synthetic material.
The effect of these medicines is purely natural which neither causes morning sickness nor dependency.
Aaram capsules come loaded with highly effective and potent herbs. These contain wonderful herbal ingredients like Sarpgandha, Tagara, Jahermora, Ashwagandha, Brahmi, Bhangraya, Arjun, Shankhpushpi, Latakasturi, Chandan, Utsaykhaddus, Ajwainkhurashini, Jatmansi, Gajwan, Kesar and Moti Bhasma.
All these herbs collectively address each and every aspect of the problem and provide holistic treatment. Regular use of these capsules allows a person to get rid of the problem completely in a short duration.
Aaram capsules are widely used as natural cures for insomnia which have benefited thousands of people all over the world.
Aaram capsules right from the beginning relieve tense nerves of the brain by promoting relaxation and relieving stress. These do not cast intoxicating effects on the brain but relieve the stress and promote relaxation naturally.
Some of the herbal ingredients are highly effective in improving blood circulation which keeps brain energized and alert and able to focus.
Improved blood flow also nourishes and relaxes muscles and nerves of the body and allows a person to fall asleep easily.
These benefits make these pills the best herbal sleep aid supplements which can treat the problem naturally and safely.
The herbal ingredients of Aaram capsules prevent panic and anxiety attacks by maintaining healthy brain functions.
These work as natural cures for insomnia as these fill-in nutritional gaps too and remove deficiencies from the body.
The healthier and energetic body is able to sleep well rather than a week and a lethargic body. Aaram supplements are the best herbal sleep aid supplements because this helps the body in keeping blood and the internal system free of toxins.
Higher toxicity levels and harmful hormones flowing in the blood do not allow a person to gain sound sleep. By flushing these harmful agents out of the body, the capsules promote sound sleep for sufficient duration to rejuvenate the entire body and mind.
These capsules do not cause dependency and neither contradict with any ongoing treatment. These do not cause any uneasiness as these are non-sedative and purely herbal supplements.
Men and women of any age can use these pills to gain sound sleep without any medical prescription.