Green Coffee Bean Extract for Weight Loss
Green Coffee beans are actually unroasted beans. The coffee beans are naturally greenish in colour these are roasted before sale which turns their natural green colour into brown. Green Coffee bean extract has many properties which are beneficial for health. With advancement in scientific and technological techniques Green Coffee extract is now available in the form of pills. Green Coffee Bean extract pills are today most popular weight loss supplements.
Obesity is hard to handle and reverse. People shed tonnes of sweat in gym or field and almost starve themselves out to get slim or shapely body, but to no avail. The reason is that internal system is not as supportive as it needs to be to show good effects of controlled diet and active lifestyle. So usually people give away the efforts to get in shape and accept obesity as their destiny. With advent of weight loss supplements it has become easier for people to get back desired shape and fitness level.
Today Green Coffee Bean extract pills for weight loss are recommended by most of medical practitioners and fitness experts for getting slim and lean body. Obesity is source of many health problems. It makes one look out of shape, harms one's working efficiency and also lower physical and mental stamina. Modern lifestyle has contributed immensely in making obesity a serious rapidly growing problem worldwide. Use of supplements like Green Coffee Bean extract pills is easy way out of the problem and stay away from it. People who are already overweight or those who fear to become overweight can use these to stay in shape and enjoy improved fitness.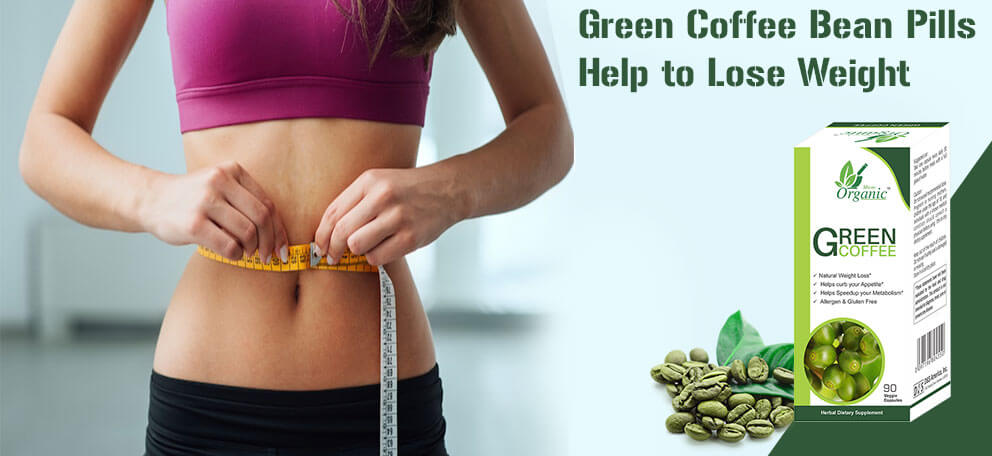 Natural Weight Loss Supplements for Men and Women
Green Coffee Bean pills for weight loss are suitable for men and women. The natural ingredients of this extract make it wonderfully beneficial for shedding extra kilos of fat from body which does not budge even after regular exercise and dieting. Natural weight loss supplements do not cast any negative impact on health. Green Coffee Bean extract pills too are safe for health. One does not feel any weakness or fatigue while using these on the contrary feel more energized and strong. These along with weight loss provide many other benefits which improve overall health. Body of men and women is naturally equipped to maintain fat in healthy amount. It is diet, lifestyle and internal problems which prevent body from staying fit and slim.
Green Coffee Bean natural weight loss supplements handle internal problems and invigorate body's natural processes to shed excess fat. These natural weight loss supplements, to a large extent, cover for dietary control and exercises too and make losing weight much easy. People trying to lose weight not only get rid of excess fat but also pounds of flash hanging over difficult parts of the body like belly, thighs, hips, waist etc. These natural weight loss supplements along with fat loss improve muscle gain and bone density to provide a strong and agile body.
Green Coffee Bean Pills to Suppress Appetite and Lose Weight
Body accumulates fat when it has unused calories. Diet supplementing higher number of calories increases weight. People leading physically inactive lifestyle suffer with obesity even after eating less calorie-rich diet because of lesser calorie burn during the day. Exercises and dietary control promote higher calorie burn and low calorie intake to push body to consume deposited fat for fulfilling energy requirements. Maintaining low calorie diet and regular exercise requires regularity and discipline which is hard to maintain. Green Coffee Bean diet pills relieve a person by covering up for diet and exercises.
Green Coffee Bean pills for weight loss reduce appetite and bring healthy eating pattern. These natural weight loss supplements suppress excessive hunger which pushes one to eat few times during the day and snack too much to stuff body with extra calories. Green Coffee Bean pills for weight loss do not harm digestive system in any way to suppress hunger, in fact these improve digestion and speed-up metabolism. Fast rate of metabolism utilizes available fat for energy production and prevents its deposition. Faster BMR or Basal Metabolic Rate of the body in absence of calories and fat utilizes deposited for energy production and brings down weight. These properties make Green Coffee Bean pills for weight loss most effective supplements for men and women both.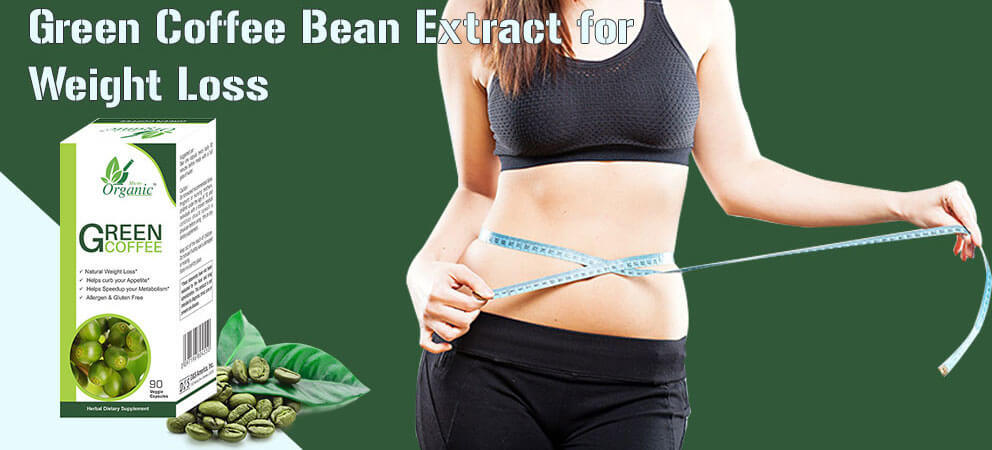 Green Coffee Bean pills for weight loss are best supplements because by improving BMR of body these enhance energy and stamina. Person stays physically active and burns more fat. These also increase one's capacity to exercise for longer duration and gain fitter and stronger body. Higher BMR even while person is resting keeps on burning fat to bring down weight faster and in healthy manner. Green Coffee Bean pills for weight loss are most effective as these improve muscle mass by converting fat into lean muscles.
Higher muscle mass needs more energy to stay energized. More muscle mass also provides better fitness to body and keeps a person agile. So a person not only loses weight fast but gains a stronger body and enjoys good results for longer duration. Improved digestive system keeps physical and mental health sound and improves overall quality of life. Green Coffee Bean pills for weight loss are safe for men and women of all age-groups and can be used without prescription.