Libido Booster Pills for Women
Women due to physical as well as psychological reasons face the problem of low libido more commonly than men. This is one of the major reasons for causing strained relationships with incompatible couples.
Women pass through many phases in life which can cause debilities and weaknesses and also disturb internal systems of the body.
Apart from these responsibilities at home and workplace can tire-out even the toughest woman to make her frigid. A woman's body needs extra support to stay healthy and also to enjoy her love life while shouldering her responsibilities.
Herbal female libido enhancer pills are wonderful in providing this support which not only makes a woman capable of enjoying her love life but also stays healthier and fitter.
Women, due to lack of estrogen hormone in the body or its imbalance with progesterone suffer from low libido and frigidity.
This imbalance is harmful in many ways to the body and also to the female's reproductive system. Women suffering from problems like anemia or facing low immunity suffer from vaginal infections, allergies, and other ailments frequently which also cause low libido.
Problems related to menstrual cycles like PMS, cramps, irregular periods, excessive or scanty periods, etc also deplete a woman's desire to make love by making her uncomfortable.
Women due to circulatory problems or others have lesser cell generation in their genital region; this deteriorates tissue health and makes them weak.
Such women suffer from tissue wear and tear which causes pain and inflammation during lovemaking to make it disappointing and pleasure-less.
Excessive vaginal discharge, lack of sensation and poor or slow arousals are other reasons which cause low libido even in a young woman.
Due to growing age, women's body faces slowness of systems; even reproductive system experiences this slowness which causes low libido.
Herbal female libido enhancer pills are so effective that these can bring back the healthy desire for lovemaking even in an aged woman approaching menopause.
Best Libido Enhancer Pills for Women
Herbal female libido enhancer pills come loaded with effective herbs which provide varied benefits. These not only improve the functioning of the female reproductive system but also improve health to keep problems like low libido at bay.
Due to herbal nature, the female libido enhancer pills are safe for use by women of any age as these are free of side effects.
Out of all available sex booster capsules for women, Kamni capsules are reckoned as the best and most effective. These pills come loaded with herbal ingredients which have been used since ancient times to enhance female health and her reproductive system.
Kamni capsules contain herbs like Naga Bhasma, Bang Bhasma, Ras Sindoor, Abhrak Bhasma and Lauh Bhasma.
These female libido enhancer pills on regular intake provide many benefits that enhance a female's desire and drive to make love and also to gain maximum pleasure.
Kamni libido booster pills for women enhance blood flow towards her genital region. Higher blood flow brings more nutrition and oxygen to enhance cell generation and also to stimulate nerve function.
Higher cell generation improves tissue health and makes them stronger and enduring; with healthier and stronger tissue lining, women have fewer chances of wear and tear and skin damages in their genital area.
Improved nerve function promoted by these capsules increases sensation; a higher sensation allows a woman to gain intense arousals and explosive climaxes.
When a woman gets aroused on slight persuasion by her partner and gains maximum fun and pleasure during the act, she wants it more and enjoys it to the fullest to lead a happier and satisfactory love life.
These benefits provided by Kamni sex booster capsules for women reinstate natural desire and attraction for lovemaking even in menopausal women.
Women approaching menopause or those who have passed it suffer from poor hormonal secretion which depletes blood flow and makes reproductive organs weak and sluggish.
Kamni herbal sex booster capsules for women, by nullifying ill-effects of hormonal imbalance boost-up functioning and health of reproductive organs to enhance libido in women.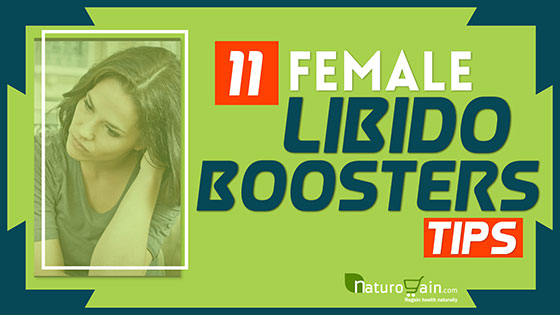 Natural Female Sex Booster Pills
Kamni sex booster capsules for women supplement nutrients to remove deficiencies and boost-up energy levels. These relieve stress and fatigue so that woman has the necessary energy to enjoy bedtime activities.
Daily chores can exhaust any woman out and low energy does not arouse interest in lovemaking; but with Kamni capsules, women remain energized and keener to make love after handling her daily responsibilities as well.
These female libido enhancer pills also enhance the immune system and prevent infections and allergies occurring in the female genital region.
When a woman is free of troubling problems, she stays active and interested in bedtime activities and also enjoys it to the fullest.
Kamni capsules are not just for those who suffer from low libido. These pills are wonderful supplements for every woman who wants to gain more out of her love life and stay healthy.
These can be used as supplements as these are purely natural in their effects and do not cast any sort of side effects.