Males need healthy number of sperms in semen to impregnate a woman. When male discharges semen in a woman, the sperms die while moving through genital passage and fallopian tubes before reaching ova. Healthy sperms in a very small number are able to reach ova and millions die in the way. If a male is lacking in sufficient number of healthy and motile sperms, then chances of him achieving fatherhood diminish drastically. The condition in which male has lower sperm count is called Oligospermia. This is also called as a type of impotency as it signifies infertility in a male. But this problem can be solved naturally with right Oligospermia herbal treatment.
Herbal Pills to Increase Sperm Count
Herbal pills to increase sperm count are very effective and trusted ways to treat Oligospermia. Sperm motility is another issue which can prevent a male from achieving fatherhood. Even in case, where male has sufficient number of sperms in every ml of semen but if these sperms are not progressively motile, a person has very low chances of becoming a father. Herbal pills to increase sperm count not only increase number of sperms but also motile sperm counts which allow a male to impregnate a fertile woman easily.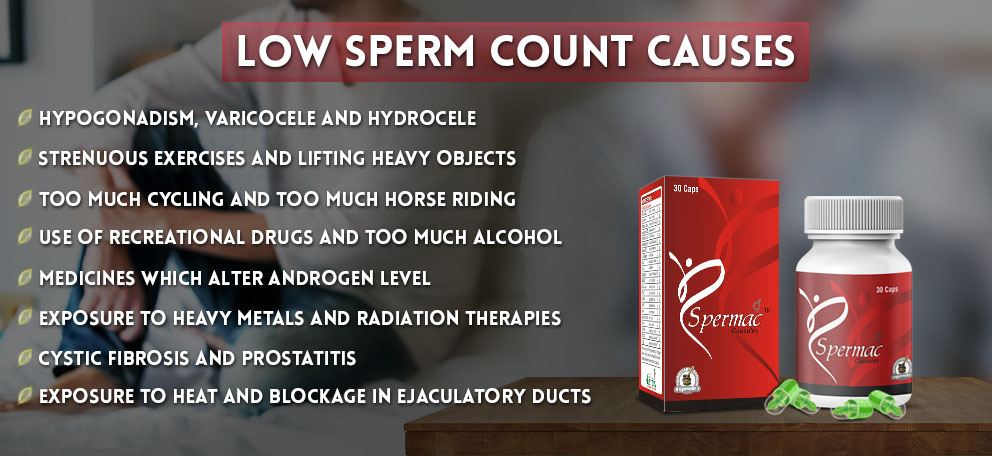 Causes of Low Sperm Count
There are many reasons which can deplete the number of healthy motile sperms in a male's semen. The factors which affect negatively the quality of semen can be classified into three categories. These are pre-testicular, testicular and post-testicular factors. Some commonly found causes of low sperm count are hypogonadism, varicocele, hydrocele, mumps, malaria, and trauma to testis are few testicular reasons of low sperm count.
Strenuous exercises, lifting heavy objects, use of recreational drugs, too much alcohol intake, exposure to heavy metals, radiation therapies, medicines which alter androgen level, too much cycling, too much horse riding and exposure to heat are few pre-testicular reasons of low sperm count. Problems like cystic fibrosis, prostatitis and blockage in ejaculatory ducts are other post-testicular reasons of Oligospermia. Whatever may be the cause, herbal pills to increase sperm count can handle the problem effectively and in a short duration.
Oligospermia remains asymptomatic till a male tries to impregnate a woman. There are no signs which can suggest presence of the problem or even indicate towards it. When a male is unable to impregnate a fertile woman even after trying for two years, it is treated as first symptom of Oligospermia. Male suffering with Oligospermia does not experience any pain, abnormality and may even lead a pleasurable love life. Herbal pills to increase sperm count and semen volume can resolve the problem in a male of any age without any side effects.
Natural Semen Volume Enhancer Pills
Spermac capsules are wonderful Oligospermia herbal treatment; these capsules are herbal preparations which naturally increase number of healthy sperms in a male's body. Spermac capsules contain herbs like Ashwagandha, Shudh Shilajit, Safed Musli, Kavach Beej, Makoy, Vidarikhand, Javitri, Kahu, Lauh, Nagbala, Pipal, Tejpatra, Shatavari, Gokhuru, Long, Kalonji, Kutki, Jaiphal, Abhrak, Shwet Jeera, Dalchini and Akarkara. All of these herbs collectively handle pre-testicular, testicular and post-testicular causes of Oligospermia effectively.
Regular intake of Spermac capsules enhances flow of energy towards male genital region. These herbs curb ill-effects of harmful factors over testis and promote their proper functioning. Testes are responsible for producing sperms and need supply of nutrition and energy to do it. Body also needs optimum level of testosterone hormone in the blood to produce quality semen. This Oligospermia herbal treatment provides all these benefits in no time to allow male reproductive system to function at its peak level and produce quality semen containing healthy number of motile sperms.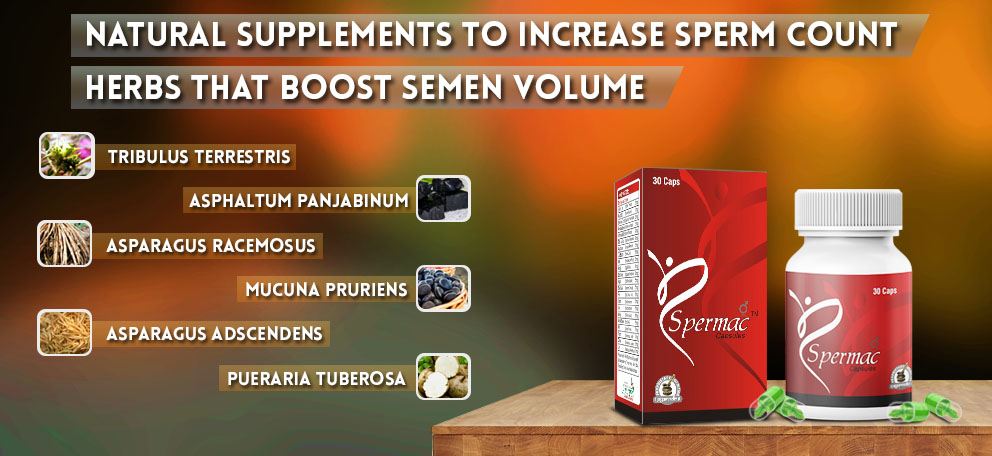 Ability to nourish and energize reproductive organs, providing better nutrition and oxygen supply to reproductive system and enhancing level of testosterone hormone in the body make Spermac most effective herbal treatment. Another major advantage of this Oligospermia treatment is that it protects quality semen from free-radical damage. Males in habit of smoking, drugs, and alcohol and using medicines from a long time have higher level of toxicity in blood and free-radicals. Spermac capsules prevent damages to sperms caused by toxins and free-radicals to maintain them in healthy numbers.
Combining use of Vital M-40 capsules along with Spermac capsules make it a complete Oligospermia herbal treatment. Vital M-40 capsules make results of Spermac long lasting by enhancing a male's vitality. These male stamina enhancer pills nourish entire body and its vital organs and provide higher energy to systems of the body. In a short duration, these capsules provide nourished and energized muscles, denser bones, stronger tissues and upbeat vital systems like cardio, respiratory, urinary, digestive, circulatory and immune system of the body.
In a short duration, male gains much higher energy, strength and stamina and remove deficiencies of minerals and vitamins completely. Sound physical health keep reproductive organs energized and healthy which maintain good effects of Spermac capsules and a male's potency higher for longer period in life. Due to herbal preparation, these capsules can be taken without any prescription. This Oligospermia herbal treatment is suitable for prolonged use by male of any age.