Increase Hemoglobin Levels
Hemoglobin is a part of red blood cells of the blood which is required by the body in optimum quantity to stay healthy, strong and energized. Hemoglobin carries iron, oxygen, and protein to cells of the entire body.
When fresh blood is transferred from the lungs, hemoglobin, a metalloprotein in RBCs carries iron and protein along with oxygen through arteries.
This metalloprotein is also important because after supplying oxygen and energy to cells it carries carbon dioxide back to the lungs to be exhaled out of the body.
It clearly states that a lesser amount of hemoglobin in the blood means a lesser supply of oxygen and energy to cells which can cause weakness in the entire body.
Weakness occurring due to lesser hemoglobin in blood is referred to as anemia which is quite a common problem, particularly in women.
Herbal treatment for low hemoglobin naturally and safely in a short time increases hemoglobin levels to protect health and enhance energy and stamina.
Anemia or low hemoglobin level in the body is caused mainly by iron deficiency. Iron is the main constituent that forms RBCs.
If this mineral is in lesser quantity in the body or is not getting supplemented through diet, then blood has lesser RBCs which means lesser hemoglobin.
Though iron deficiency is the most common cause of anemia, yet sudden blood loss, poorly functioning spleen and liver can also cause low hemoglobin levels by reducing the number of RBCs in the blood.
Women lose blood during menstruation and also during delivery. This makes them softer targets of anemia than men. When suffering from low hemoglobin levels, a person feels tiredness, fatigue, shortness of breath, muscular lethargy, reducing muscle mass, reducing weight and severe headaches.
All these symptoms occur when body cells are devoid of oxygen and nutrition due to low hemoglobin levels. Herbal treatment for low hemoglobin levels can alleviate the condition in a short time safely and naturally in men and women alike.
These supplements treat the root causes of the problem and increase hemoglobin levels to provide long-lasting relief.
Herboglobin capsules are widely used as an herbal treatment for low hemoglobin levels and these pills have shown heartening results in every case.
Herboglobin capsules are purely herbal and these increase hemoglobin levels in human beings by purely natural effects that are safe and suitable for a person of any age.
These capsules possess time-tested magical herbs which are a short duration cure the problem of anemia by treating root causes of the problem.
Herboglobin capsules possess powerful ingredients like Taj, Shilajit, Safed Musli, Ashwagandha, Long, Kesar, Jav, Godanti hadtal, Lauh bhasma, Swarna bhasma, Gajwan, Hirabol, and Aloe vera.
All these herbs with every dose supplement vital minerals and treat dysfunctional organs to increase the number of red blood cells in the blood and hemoglobin levels.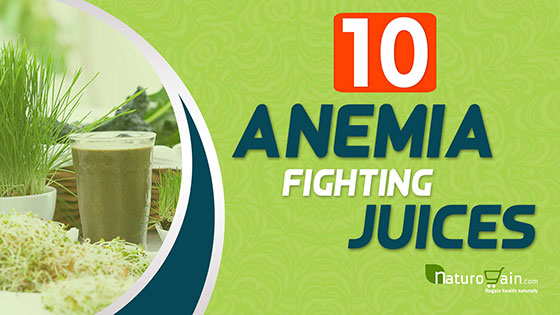 Supplements to Increase Hemoglobin Levels
Herboglobin capsules possess herbs that are rich sources of vital nutrients not easily available even through a healthy diet. The biggest advantage of these herbs is that these supplement nutrients in bio-available form.
Bio-availability of nutrients ensures their easy absorption in the body even in the absence of proper digestion. When vital minerals like iron are supplemented in optimum quantity to the body in bio-available form, these get absorbed in the blood directly and increase the number of RBCs and hemoglobin.
Apart from iron, herbal ingredients of Herboglobin supplement a big bunch of rare minerals, vitamins, acids and amino acids that enhance the body's energy levels and improve strength, immunity, and power.
Herbs present in Herboglobin capsules improve blood circulation in the body; higher blood circulation ensures regular supply of nutrients, oxygen, and energy to cells of the entire body.
This re-energizes all the organs, muscles and tissues of the body to improve its vitality and vigor.
Herboglobin capsules possess herbs that keep blood free of blood sludge and sticky blood. These capsules also improve liver and spleen functions to prevent the reduction of RBCs.
These are very useful aids to improve vital systems of the body like respiratory, circulatory and digestive. This herbal treatment for low hemoglobin levels is useful for those who suffer from anemia due to sudden blood loss.
The herbal ingredients of this supplement not only increase hemoglobin levels but also promote faster and better recovery from weakness occurring due to blood loss.
These supplements are completely free of side effects and can be used for a prolonged duration. These work as excellent support for those individuals who are prone to suffer from anemia.
The herbal ingredients of these capsules are completely free of side effects. These are suitable for men and women of any age and also for elderly people who have a slow metabolism and cannot fulfill iron requirements through diet.
Vegetarians are also prone to suffer from anemia due to lesser iron absorption in the body; such individuals too can prevent anemia and its ill-effects by using Herboglobin capsules as a supplement.
These are herbal preparations hence can be used without any prescription.